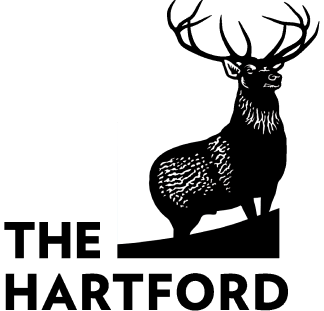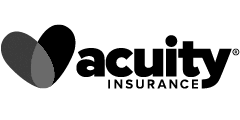 The automotive industry faces unique risks compared to other small businesses. Customers' vehicles can be accidentally damaged by an auto mechanic A customer's car can accidentally be backed into another vehicle. One of your employees can get injured when working on a car. Automotive repair can be a dangerous job.
Because of these risks, auto repair shops need to get the proper shop insurance in place. If you're working on someone's car—whether in a home garage, leased, or owned location—you must protect your automobile repair shop with the right liability insurance.
Auto Repair Shop Business Insurance Starts Here
There are some basic insurance solutions and some specialty business insurance coverage(s)to consider:
Garage Liability Insurance
Garage Liability Insurance—also referred to as general liability insurance, mechanic insurance, or simply garage insurance—is the first policy we recommend in an auto repair shop insurance package. No matter how diligent you are, accidents happen. A garage insurance policy will cover the costs of third-party bodily injury or third-party property damage that occur in your auto shop.
Garage insurance includes coverage for things like medical expenses for the injured party, property replacement or repair, court costs, legal fees, and settlement costs. All of these things can be expensive and can financially ruin your auto body repair shop if you don't have the proper coverage in place.
Garage Keepers Insurance
Garage Keepers Insurance needs to be considered if you are keeping a customer's vehicle for a period of time. Garage keepers coverage offers protection in case a customer's car is lost or damaged while under your care and control. This includes while it is in your shop or parked in your lot.
Consider a Business Owners' Policy for Your Shop
Every auto repair shop owner should look into a Business Owners Policy. A business owner's policy (BOP) usually combines general liability insurance, business property insurance, and business interruption insurance. Insurance companies usually offer BOPs to small business owners at a discounted rate (compared to purchasing each policy separately).
Business Interruption Insurance
Business Interruption Insurance—also referred to as Business Income Insurance—helps cover lost income, operating expenses, payroll costs, taxes, and debt repayment if your business property is damaged or unsuitable to use for a certain length of time.
Commercial Property Insurance
Commercial Property Insurance is the next insurance an auto repair shop needs. Property and equipment insurance protects your garage, expensive machinery, inventor, and more. Damage by fire, natural disasters, vandalism, or theft is usually covered. Additional coverage options that should be discussed with an insurance agent include coverage for debris removal, pollutant clean-up, equipment breakdown, computer equipment, and boiler and machinery insurance.
Workers' Compensation Insurance Protects Your Employees
Automotive repair shops that hire employees need workers' compensation insurance. Why? Workers' compensation is legally required in almost all states. While every state varies in specific standards, we recommend having workers' compensation in place from the first employee hire.
Workers' compensation insurance can help cover missed wages, medical expenses, and ongoing medical care for an employee injury. The policy can also cover legal costs and settlements if an employee becomes ill, injured, or even dies from a work-related injury.
Other Insurance to Protect Auto Repair Shops
Mechanic Insurance Helps You Manage Risk
What's the worst that could happen? If you take a look at even some basic incidents that could happen at auto repair shops, you'll understand the necessity for insurance coverage and minimizing your liability:
Example #1: Your employee just finished engine repair in a customer's car and is test-driving it to make sure everything is running properly. Unfortunately, as they're pulling back into the lot the employee gets in an accident. Garage keepers insurance can help cover the cost of repairing the physical damage when the vehicle is in your care.
Example #2: A car lift malfunctions and an employee's hand gets trapped and ends up breaking. Workers' comp insurance helps pay for the employee's medical expenses and lost employee wages while they're waiting for their hand to heal.
Example #3: One of your employees is towing someone's vehicle back to your repair shop and the towed vehicle breaks loose. Luckily, it didn't cause a car accident but does cause significant damage to the vehicle being towed. Tow truck insurance (a type of commercial auto insurance) will help cover the cost to fix the car.
Example #4: A customer slips on some oil on your garage floor and falls, hitting their head on the concrete. They're rushed to the hospital and are kept there for observation from a concussion. Your garage liability insurance policy will cover their medical expenses and a potential monetary settlement. This most basic business insurance can keep a small business from going bankrupt.
How Much Does Auto Mechanic Shop Insurance Cost?
The cost of shop/mechanic insurance depends on a variety of factors, including:
The size of your shop
Age of the property
The auto service(s) you offer
The number of employees you hire
How long you've been in business
The deductibles and coverage limits you choose
Some companies—such as CoverWallet—offer general liability starting at $39 a month. They also offer comprehensive business owners' policies + workers' compensation starting from $89 a month.
Don't assume your auto mechanic business is adequately insured. We recommend that you talk to a licensed insurance professional who understands the needs of your business. Together you can design a plan to protect your auto care and service business from risks—and stay within budget.
Get a Free Auto Repair Shop Insurance Quote
Our goal at Tivly is to help you protect your business as efficiently as possible. Small business insurance doesn't have to be expensive. You can get a competitive free quote from one of our specialists by completing the form above. Or, you can give us a call at 877-907-5267.
Very efficient and courteous service.
We had a great experience. Michael, was super helpful, answered all our questions and did a great job finding us an insurance company. He also made an effort to get everything done as fast as possible. We are very thankful for the excellent service.
Fast response, ideal solution. Everyone I dealt with was courteous and professional and more than qualified to help me find the right insurance coverage for my company. I would absolutely recommend them to anyone needing commercial insurance.

Aeos Solar, LLC