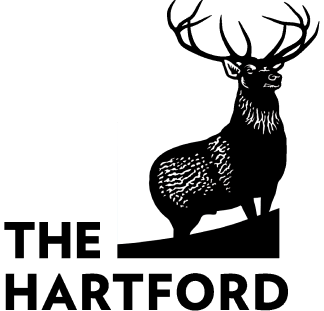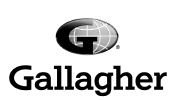 Salon owners face a challenging endeavor: You're tasked with providing style and service to a wide range of individual tastes. Finding adequate and affordable business insurance coverage probably seems like just one more herculean task on your plate. However, it's not something you should ignore.
You provide services and products to clients, stay on top of the latest trends, and keep your staff educated. But without a solid risk management plan that includes sufficient insurance coverage, one accident can lead to excessive costs to you.
We want to help you protect your clients, your assets, and your valued reputation. The right type of coverage with the right insurance company could be the ticket to ensuring that your business stays alive.
Who Needs Salon Insurance?
A large variety of businesses should consider salon insurance, including but not limited to:
Acupuncturists
Barber Shop
Cosmetologists
Day Spas
Hair Salons
Estheticians
Massage Therapists
Manicurists
Nail Salons/Nail technicians
Tanning Salon
Get Comprehensive Beauty Salon Insurance Coverage
These are a variety of coverages small business owners should obtain—but these are the most important to protect hair salons:
Why You Need Commercial General Liability Coverage
General Liability Insurance—also generally referred to as salon liability insurance—protects you from claims of third-party bodily injury and property damage that can occur at your salon. This is a foundational policy that will help to protect you in case of injury to customers or another claim for damages. Just because you did nothing wrong doesn't mean you can't be sued. That's why you must have a solid general liability policy as part of your business insurance package.
The highly personal aspect of your business—services that involve clients' hair, and often faces—means that perceived injury or damage can be intensified. A dissatisfied customer may never take it to the level of a lawsuit. But if they do sue, you want to be sure that your salon has general liability insurance in place to assist you in covering the resulting costs.
Example: What happens if you take a client back to shampoo the toner out of their hair—their view is obstructed by the foil hanging in their face—and the client slips on the wet floor and crashes into the sink bowl? They have a concussion. The client sues your salon for the cost of medical expenses. Without general liability, you'll be out of business. But if you have general liability insurance, your insurance company will help cover the cost associated with the accident (medical treatment, settlement costs, legal fees, etc.).
How Commercial Property Insurance Protects You
Commercial property insurance is important if you own, rent, or lease the building your beauty salon is in. Your commercial property insurance will cover you from common risks such as fires, natural disasters, accidents, theft, or vandalism that cause significant property damage. Property insurance covers the physical assets of your business including equipment, tools, lighting fixtures, furniture, inventory, mirrors, and valuable papers and records.
Commercial property insurance sometimes includes Business Interruption Insurance. This policy helps you meet financial obligations like your rent or employee's payroll if an unforeseen incident keeps you from running your business temporarily (i.e. "interruption").
Example: A tornado blows out your front windows and damages the roof of your building. Until it's cleaned up and repaired, it's unsafe for employees or clients to be inside. Property insurance helps cover the cost of repair and/or replacement, and business interruption insurance steps in to cover potential lost profit and wages.
A Business Owners Policy Saves You Money
A Business Owner's Policy (BOP) is coverage that typically includes commercial property insurance and general liability coverage. Some beauty salon insurance companies typically offer salon owners a lower premium in exchange for purchasing a BOP through them. Endorsements can also be put in place for business interruption and data breaches—both important considerations, depending on the type of business.
Workers' Compensation Insurance Protects Your Employees
If you have employees—versus independent contractors or booth renters—workers' compensation insurance is not only a must—it's legally required. It protects your employees in case they become ill or are injured on the job.
Example: One of your hairstylists slips on some spilled hair dye and slices her hand on a pair of scissors. Unfortunately, the injury requires extensive stitches—and means she can't work for a couple of weeks. Luckily, workers' compensation covers her medical expenses and lost wages while she can't work.
Professional Liability Insurance in Case You Make a Mistake
Professional liability insurance—Also referred to as errors and omissions insurance (E&O Insurance)—protects you and your employees in case of actual or alleged negligence, undelivered services, or inaccurate professional advice.
Example: One of your estheticians has overheated their wax. Unfortunately, when applying the wax to a client's eyebrows, it causes 2nd and 3rd-degree burns. The client sues the stylist and the salon for pain and suffering, medical expenses, and lost wages while being treated for the burns. Professional liability insurance steps in to help cover the costly mistake.
Other Insurance Coverages Salon Owners Should Consider Adding
Other coverages to consider adding to your salon business insurance package include:
Commercial Umbrella Insurance: Umbrella insurance helps cover any costs that go above and beyond the limits associated with an underlying policy (such as professional liability coverage or salon liability insurance).
Employment Practices Liability Insurance (EPLI): If you are sued by an employee for sexual harassment, discrimination, or wrongful termination, this policy helps cover legal fees and settlement expenses.
Business Income Off-Premises: While sometimes included under property insurance, this endorsement covers your equipment if it is damaged off-site. For example, an employee is styling a bride's hair at her wedding venue and one of her tools gets damaged. Business income off-premises helps cover the cost of replacing the tool.
Commercial Auto Insurance: You or one of your hairstylists are heading to a wedding venue to style a client's hair. Because you are driving for business, if you get in an accident you need commercial auto to cover third-party claims or bodily injury. If you run a mobile salon, this coverage is a must.
Product Liability Insurance: If you sell shampoo, hairspray hair styling products, nail polish, etc. product liability coverage is necessary in case a client claims one of your products caused them physical injury.
How Much Does Salon Insurance Cost?
The cost varies depending on each business and the services offered. Some things that can impact the cost an insurance company charges include:
Services: What services do you offer? Are you solely a hair salon? Or do you need coverage for things like manicures, waxing, brow/eyelash services included in your beauty salon insurance policy?
Employees: Do you hire employees or independent contractors? Do you rent booth space? Full-time or part-time employees? How many employees? Adjusting your salon insurance coverage accordingly will be important to protect both yourself and your workers in case of injury or loss.
Property: The building that houses your salon, implements used by employees, and fixtures are all components that need consideration when acquiring beauty salon insurance for your business. What kind of equipment does your salon use? Are you seeking a beauty salon insurance policy that will cover chairs, computers, and other equipment in case of loss? How old is your building? Do you own multiple hair salons?
Revenue: What is the yearly revenue of the salon?
Coverage limits and deductibles: If you choose higher policy limits and lower deductibles, the cost for your insurance may be higher.
There are just a few of the things that may be taken into consideration when preparing a quote for your small business insurance. Talk with a specialist to get a hair salon quote customized to your small business.
Get a Free Salon Insurance Quote for Your Small Business
A free and easy salon insurance quote for your small business is only minutes away. Call us today at 1-877-907-5267 to speak with one of our specialists about your hair salon insurance needs, or complete the form above to start the process to get the right business insurance package for your small business.
Related Topics: Commercial Insurance, Microblading Insurance, Barber Shop Insurance
Insurance I needed, explained simply.
Great turn around time and the staff make every process very easy. User-friendly organization.
Very knowledgable. Efficient service. A willingness to work "outside the box".