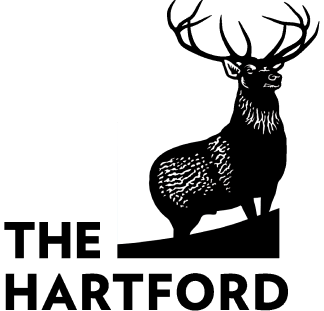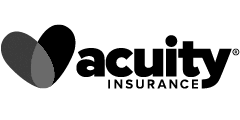 Does Your Church Need Insurance?
A church or religious organization—the place of worship for millions of people—faces unique challenges when it comes to insurance coverage. The wide range of necessary options can be daunting. In this article, we break down some of the different coverage options you should consider for your organization.
After all—religious groups (a church, synagogue, mosque, etc.) like any non-profit or a business needs to put the proper insurance in place to protect the property, leadership, and the members of the church.
Insurance Coverages Churches Should Consider
There are a few coverages churches and other religious organizations should consider including in your church insurance policy:
General Liability Insurance Coverage
General liability insurance will protect the church if someone is injured on church property or their personal property is damaged (i.e. third-party bodily injury or property damage). It also includes coverage for the church if you're accused of slander, copyright infringement, or other advertising injuries.
Business Owners' Policy
A business owners' policy usually combines general liability coverage, commercial property insurance, and sometimes business interruption insurance. It's usually offered to small businesses at a more affordable price than purchasing each coverage separately.
Protect Church Property with Insurance
Commercial Property Insurance covers property that the church owns including the actual structure of administrative buildings, equipment, as well as personal property inside. That can include valuable items like church pianos and other musical instruments. It will cover losses from fires, storms, or other unexpected disasters.
Most policies cover vandalism (willful damage to a property by a vandal) but not property damage caused in the event of a theft, so additional coverage must be considered. The details can be tricky to navigate, so be sure to talk with your insurance agent about what is or isn't covered.
Business Interruption Insurance
If your church is destroyed or damaged, Business Interruption Insurance (also referred to as business income and extra expense) will help cover payroll, operating expenses, taxes, and debt repayment (and lost profits for some businesses). Some insurers will also help cover the cost of a temporary place of worship.
Workers' Compensation Insurance
Each state has different requirements regarding workers' compensation coverage. However, any staff working at the church should be covered to protect them in case of injury or illness were they to occur. If they're hurt while on the job, the insurance company will help cover their medical bills and lost wages for a specified length of time.
Directors and Officers Insurance
Church Directors & Officers liability coverage provides protection for leadership in the church—such as board members or deacons—in the event the church or the individuals on the board are sued. It protects the assets of paid or unpaid staff.
Other Insurance Policies Religious Organizations Should Consider
Professional Liability Insurance: This protects pastors and their church if they are sued by church members for malpractice, pastoral negligence, or associated with incidences that arise from pastoral counseling. It can also be referred to as Pastoral Professional Liability or Clergy Counseling Professional Liability
Employment Practices Liability Insurance: This protects the pastor and/or religious organizations if they are sued for discrimination, sexual harassment, wrongful termination, etc.
Commercial Auto Insurance: Your church should obtain liability and physical damage coverage for any vehicles used (such as passenger vans). Many churches utilize these for special events, services, or other large gatherings.
Why You Need Insurance for Churches
Because religious organizations face so many risks it's imperative that you get the right coverage. Why do churches need insurance?
Example #1: A church member arrives early for an evening service and slips on a recently cleaned floor. The parishioner twists their ankle and needs medical attention. General liability insurance helps cover the cost of their medical expenses because the incident happened in the church building.
Example #2: One of your pastors was fired for some continued inappropriate interactions with parishioners. They then sue the church for wrongful termination, claiming that the allegations against them were baseless. Employment practices insurance steps in to cover the cost of the lawsuit.
Example #3: Your church receptionist handles some of the building maintenance, such as shoveling the sidewalks during the winter. Unfortunately, she slips on some ice and breaks her arm. The broken arm requires surgery and she is out of the office for 2 weeks. Workers' compensation helps cover her medical expenses and lost wages.
What Does Church Insurance Cost?
The cost of your policy will vary depending on the type of coverage that you're considering. Some factors that can affect cost include:
Location of the church (state, community, etc.)
Whether or not the building contains stained glass or antiques
Number of employees and volunteers
The size and age of the building(s)
There are other variables to consider, which you'll want to talk over with an insurance agent.
Get a Free Church Insurance Quote
Let us help you get all the coverage you need so your religious organization isn't negatively affected by anything that arises. We can connect you with one of our professionals to build customized coverage for your church, just complete the form at the top of the page or call 1-877-907-5267.
| | |
| --- | --- |
| General Liability: | YES (Bodily Injury or Property Damage) |
| Property Insurance: | YES (Building and/or Contents) |
| Payment Options: | YES (Pay in Full OR Payment Plans) |
| Low Down Payments: | YES (Flexible Payment Options) |
Related Articles: Property Preservation Insurance, Commercial Van Insurance
Jennifer was extremly helpful, and was able to answer my questions in a timely manner and moved at my pace, which was extremly helpful, as a first time buisness owner.
The entire process was very quick and professional.
Great company ... had a great experience with them.