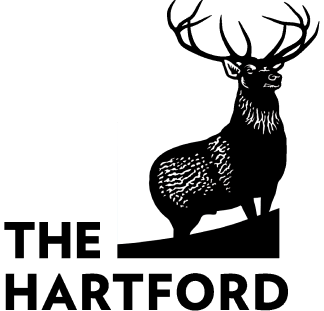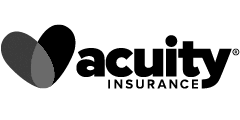 Most small businesses do not have the luxury of having a board of directors. Whether you're just starting out or have a thriving small business, you want to have access to advisors who can help you manage the risks you face and help you thrive and grow. Your accountant, your banker, your attorney, and your commercial insurance agent are key individuals that you can and should rely on.
FAQs About The Role of a Trusted Advisor Relationship
You may be thinking, why do I need an advisor? It's simple really. Who has the knowledge of risk and exposure you face as your business grows? Who needs to be there in the event you have to file a claim? Who can help you face uncertainties head-on and come out on the other side feeling at ease? It is their job to support you!
How Can an Advisor Help You Do Your Job?
Let's take a look at what a trusted advisor relationship would look like when working with your commercial insurance advisor.
Your advisor is there to help you evaluate and manage the risk that you face.
Because advisors likely work with multiple clients, your advisor can help you develop relationships with other companies in your industry.
Your advisor—depending on the professional relationship—can even help you navigate the hiring/firing of an employee
They can help you get coverage when you upgrade or purchase new equipment
Thinking of relocating? Your advisor can help you get the property coverage you need.
If you suffer an accident or a loss? They can help you file claims.
Thinking about installing an alarm system? Your advisor can help you decide if the cost is worth the benefits.
Many advisors are also licensed insurance agents or brokers and can help you get the insurance you need to properly cover your risk. Many are also independent agents who aren't tied to specific insurance companies.
These are just a few areas where having a high-level relationship with your licensed insurance professional will help you protect and build your business.
How Often To Meet With Your Advisor
We recommend that you have a "team" meeting and invite the professionals working with you to meet and get to know each other. Obviously, you can meet individually on a pre-determined schedule (or whenever you need their guidance).
Do I Need an Agent and an Advisor?
That depends! If the person you're working with is solely an advisor, you'll likely need to work with a commercial agent. Luckily, your advisor likely has connections in the industry and can send you in the right direction.
Do I Have to Pay For an Advisor?
In most cases, you shouldn't have to! If they also sell policies, their job is likely commission-based. However, others may charge an annual fee to take advantage of their expertise. The scope of their work with clients may also dictate what they charge.
Get a Free Insurance Quote
Our goal at Tivly is to help you protect your business as efficiently as possible. Getting a competitive insurance quote is fast and easy! Complete the form at the top of the page or give us a call at 877-907-5267. We will happily act as an advisor until you have formed your own trusted relationship. Who knows—maybe one of our specialists can fill that role!
Want to learn more? Check out these other roles:
The entire process was very easy....from initial quote to signing the policy. Their rates were very competitive. Thanks for protecting me and my business!
Very knowledgable. Efficient service. A willingness to work "outside the box".
I spoke with Megan, she was very professional and informative. When she couldn't reach me on the phone, she stayed with it never giving up.