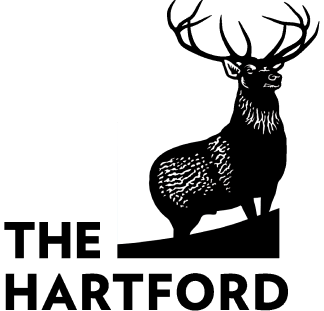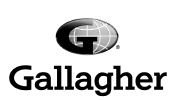 Did you know that 97.7% of Georgia's businesses are small businesses? We understand that finding the best business insurance for your Georgia business can be difficult and time-consuming. Whether you own an electrical business in Atlanta, a swimming pool service in Marietta, or a lawn care service in Decatur, we can help you find the perfect coverage for your specific needs. So what business insurance coverages do you need?
Georgia Business Insurance Requirements
The state of Georgia requires all employers with three or more—full-time or part-time employees—to carry workers' compensation insurance. Likewise, if a contractor hires subcontractors, he or she is responsible to carry workers' compensation for them if they don't already have it.
Georgia also requires any businesses that use vehicles for commercial use to obtain commercial auto insurance with specific coverages. Georgia does not require businesses to get general liability insurance, though some states do.
Types of Insurance Georgia Businesses Should Consider
Though they aren't legally required there are a few types of business insurance anyone should consider for the risks they face.
Business Owners' Policy
A business owner's policy (BOP) is a great way for small business owners in Georgia to save money on necessary coverage. A typical BOP consists of general liability insurance, commercial property insurance, and business interruption insurance. An insurance company will often offer a BOP at a more affordable price than purchasing each type of insurance separately.
General Liability Insurance: General liability insurance protects a business from accusations of third-party bodily injury, third-party property damage, and personal and advertising injury. For example, if a customer gets hurt by falling debris in your worship, they can sue you to pay for their medical expenses and punitive damages.
Commercial property insurance: Business property insurance is designed to protect the physical assets of your business, i.e. your building, equipment, inventory, etc. If a fire, storm, vandalism, or theft occurs, this insurance policy can pay the cost to repair the property damage or replace the destroyed items.
Business Interruption Insurance: If your business is damaged due to a covered peril, business interruption insurance can help cover operating expenses until you're able to reopen. This insurance can cover payroll, taxes, rent, and more.
Commercial Flood Insurance
Commercial flood insurance is offered through the National Flood Insurance Program (NFIB). If you're in an area that's usually hit with heavy storms and flooding, you want to consider protecting your business with this insurance policy. Almost all forms of flooding are excluded from commercial property insurance. So any damage caused directly by flooding or rising water would be your responsibility. Anyone in a flood zone needs this insurance.
Commercial Auto Insurance
Commercial auto insurance is necessary when you use any type of vehicle while conducting business. Are you a trucker? Do you make deliveries? Do you drive to meet clients for meetings? Georgia requires you to get commercial insurance that satisfies these requirements:
$25,000 for damage to a third party's property
$25,000 in bodily injury liability coverage per person
$50,000 minimum bodily injury liability coverage per accident
Keep in mind that these are just minimum requirements and you can opt for coverage that will provide more of a cushion in the case of an accident. Likewise, personal auto policies will exclude coverage if you're in an accident and were working.
Workers' Compensation Insurance
As mentioned earlier, if your Georgia business has three or more employees, you need to carry workers' compensation insurance. Workers' compensation helps pay for your employee's medical treatment if they are injured at work (or become ill due to a work-related exposure). It can also help pay a portion of their lost wages until they're able to return to work.
Employment Practices Liability Insurance
Employment Practices Liability Insurance (EPLI) protects small business owners and other management (specified in the policy) if they're accused of workplace harassment, discrimination, wrongful termination, etc.
Professional Liability Insurance
If you offer professional services or give professional advice as part of your services, you need professional liability insurance (also referred to as errors and omissions insurance). If you're accused of making a professional error, negligence, etc. you can be sued for either personal or physical damages. If you have professional liability insurance coverage, your insurance company will provide you with legal representation, cover legal costs and legal expenses, and pay out any necessary monetary settlements.
Cyber Liability Insurance
Do you run an online business or offer online purchases? Or store customer information? If you handle any customer information (name, phone numbers, credit card information, addresses) you need to do your best to protect it. If you have cyber liability insurance and you're hacked or the subject of a cyber attack, your insurance company can help you clean up the mess. They'll help you notify affected customers, provide them with credit monitoring, and even pay any ransom demands.
Common Industries Covered in Georgia
How Much Does Small Business Insurance Cost?
What you pay an insurance company for coverage for your small business depends on a variety of factors. Here are a few just to give you an idea of the information you'll need to provide the insurance agent you're working with:
What is your claims history? More claims can mean a higher premium.
What city is your business located in? Areas with higher crime rates can pay more for property coverage.
What can you afford to pay for a deductible if an incident occurs? Lower deductibles coincide with higher premiums. Higher deductibles usually mean a lower cost.
How many employees are on your payroll? More employees usually equate to a higher cost for coverage.
How long have you been in business? What is your experience? You may be surprised to learn that more experience can mean a discount on your insurance premiums.
What are your annual gross sales? A small business with a modest income will pay less than a multi-million dollar corporation.
What industry are you in? What services do you provide? Higher-risk industries will likely have higher costs for workers' compensation (because the risk of injury is increased).
If your business needs a policy with higher limits, you'll pay more for that extra coverage.
What type(s) of insurance are you investing in? Different coverages come with different premiums. For example, workers' compensation premiums are usually higher than general liability insurance coverage.
Due to all of these factors—even the insurance company you choose—the price you pay for business insurance can vary wildly from the next business. Because of this, we recommend speaking with an insurance agent to get an accurate quote for coverage.
Small Business Insurance for the Peach State
Let us help you protect your business and keep your mind at ease. At Tivly, our mission is to help medium and small businesses manage risk by finding business insurance quotes at a reasonable price. To get a competitive insurance quote, complete the form at the top of the page. Or, give us a call at 877-907-5267! One of our specialists will contact you soon.
Additional Georgia Business Insurance Resources
Amazing! Fast with awesome customer service! Thank you!
The entire process was very easy....from initial quote to signing the policy. Their rates were very competitive. Thanks for protecting me and my business!
Fast response, ideal solution. Everyone I dealt with was courteous and professional and more than qualified to help me find the right insurance coverage for my company. I would absolutely recommend them to anyone needing commercial insurance.

Aeos Solar, LLC