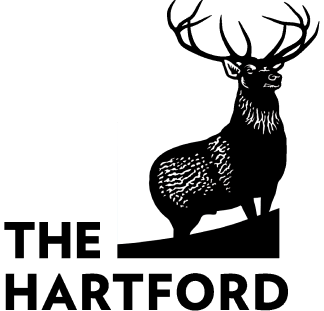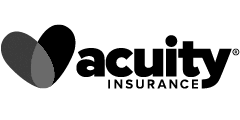 There are many risks involved in running a convenience store—whether or not it's connected with a gas station. As a convenience store owner, you likely know that the best way to help your store be successful is by appropriately insuring it against potential risks with convenience store insurance.
Having risk management solutions in place for your small business is going to save you money in the long run. If a customer slips and falls in your store, what do you do? If you don't have general liability insurance, then this one incident could cost you thousands of dollars you don't have.
So what insurance do we believe you need to protect your convenience store? What if you sell alcohol or have an attached market or liquor store? What are the most affordable options? We share some ideas for convenience stores in this handy guide.
Types of Insurance Convenience Stores + Gas Stations Need
There are many different types of business insurance options out there for convenience stores. Understanding the risks associated with your convenience store will help you choose.
Here is a list of insurance coverages for a convenience store and an example of the protection these coverages provide.
Consider a Business Owners' Policy
A Business Owners' Policy (BOP) is a package of common insurances that is often offered to small businesses at a more affordable rate. A business owners' policy typically includes general liability insurance, commercial property insurance, and business interruption insurance.
General Liability Insurance: A general liability insurance policy covers third-party bodily injury, third-party property damage, advertising injury, and sometimes includes product liability coverage.
Business Interruption Insurance: If your building is damaged and you cannot operate normally, business interruption coverage (sometimes referred to as business income and extra expense) comes into play. It can temporarily help cover lost profits, payroll, taxes, debt repayment, and the cost of a temporary location.
Commercial Property Insurance: Make sure that your policy includes coverage for property damage from storms, fire, theft, vandalism, etc. Contents coverage should include equipment, shelving, and inventory.
You can also choose to include equipment breakdown coverage. Gas stations have expensive gas pumps, boilers, and other equipment that are hazardous and expensive to fix when they break.
Damage from flooding and earthquakes is often excluded from property insurance. If you live in a region prone to natural disasters, you may need to get insurance coverage for them separately.
Workers' Compensation Insurance for Convenience Stores
Workers' Compensation Insurance is a necessary coverage to protect both you the employees that work in your store. Many states require you to purchase this coverage when you hire a certain number of convenience store workers. What does it cover?
Medical expenses: If an employee is injured on the job by a falling shelf, your insurance company will help pay for their medical bills.
Lost wages: If your employee cannot work due to injury or illness, workers' comp will cover their lost wages for a certain length of time.
Lawsuits: Typically, when someone is hired and agrees to receive workers' compensation, they waive their right to sue for an injury. In some circumstances, they may still sue, in which case the insurance coverage would provide legal representation and cover settlement costs when necessary.
Other Insurance Policies to Consider
These are a few other business policies you should consider if they apply.
How Much Does Convenience Store Insurance Cost?
The cost of business insurance for convenience stores can vary considerably depending on these factors:
Hours of operation (those open 24 hours face increased risk of incidents)
The number of employees you have
What you sell (gas, food, alcohol, medications, and other products)
The size of your store
The insurance coverage, deductibles, and policy limits you choose can also impact the cost of coverage. We recommend speaking with an agent to get an accurate quote.
Get a Free Convenience Store Insurance Quote
Our goal Tivly is to help you protect your business as efficiently as possible. To get a competitive insurance quote, give us a call at 877-907-5267 or complete the form at the top of the page. One of our agents will gladly help you get a quote for the coverage you need.
Related Articles: Liquor Store Insurance, Gas Station Insurance
Great experience! I got my 2 million-dollar liability insurance from them for my catering company!

Nicole's Buddy Club Catering Company
Matched our company with the perfect insurance company! Customer Service is OUTSTANDING!
Great! Fast service at a great price. Needed a business insurance provider the same day for a company I work with. They had the quote to me within minutes and policy up and running shortly after. Would recommend highly!