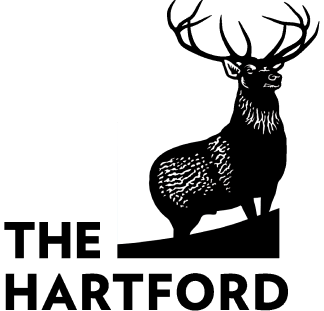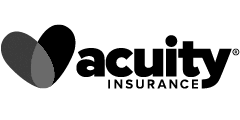 Running a gas station includes a lot of risks. But knowing what you need for gas station insurance can be difficult to determine—and downright overwhelming. But you need to protect your business with the right business insurance.
Many states require gas station owners to carry different types of gas station insurance to cover the various risks involved with this particular type of business. Each state requires permits to store and sell gas, and to obtain these permits you will need some form of gas station insurance.
If your gas station includes a convenience store, you'll need additional coverage. An experienced insurance professional well-versed in the ins and outs of gas station insurance can help you determine your specific needs, but we outline some options here.
Types of Insurance Gas Stations Need
What business insurance should you consider for your gas station business?
Look Into a Business Owners' Policy
A Business Owners' Policy (BOP) includes common insurance options. Because of how it's packaged, a business owners' policy is often offered to small businesses at a more affordable cost. A BOP usually includes commercial property insurance, general liability insurance, and business interruption insurance.
General Liability Insurance: A general liability insurance policy includes coverage in the case of third-party bodily injury, third-party property damage, product liability, and advertising injury (slander, libel, copyright infringement).
Business Interruption Insurance: If your gas station sustains unforeseen damage and you cannot operate normally, business interruption coverage—also referred to as business income and extra expense—can be used. This policy can help cover lost profits, payroll, taxes, and debt repayment.
Commercial Property Insurance: Also referred to as business property insurance, this policy includes coverage for property damage from fire, storms/natural disasters, vandalism, theft, etc. Repair costs can be assessed under replacement cost or actual cash value—make sure you know which you may need.
You may want to consider adding equipment breakdown coverage. Why? Gas stations use expensive gas pumps and other equipment that can be expensive to fix when they break—and hazardous if you don't fix them immediately.
Workers' Compensation Insurance for Your Gas Station Employees
Workers' Compensation Insurance protects both you and the employees that work in your store. Plus, many states require you to purchase this coverage when you hit a certain number of employees. Workers' comp covers:
Medical bills: If one of your employees is injured on the job, the insurance company will help pay for their medical expenses.
Lost wages: If your employee can't work because of their work-related injury (or illness), workers compensation insurance will cover a portion of their lost wages.
Lawsuits: When someone is offered workers' compensation as part of their employee benefits, they usually waive their right to sue you if they're injured. But they may still sue under some circumstances. If that were to happen, your insurance company would provide legal representation and cover the settlement costs (if it isn't due to negligence).
Why You Need Pollution Liability Insurance
Why do gas stations need Pollution Liability Insurance? If you suffer a gas spill or one of your pumps is leaking, it's considered an environmental hazard. It can also be a health hazard to your customers—especially if it led to an explosion. In some states, it is legally required if you own and operate a gas station. If a spill occurs, most pollution liability policies help cover the cost of the cleanup.
Supplemental Insurance Policies to Consider
These are a few other business policies you should consider if they apply.
How Much Does Insurance Cost?
The cost of business insurance for gas stations can vary depending on certain factors, including:
Your hours of operation (those open 24 hours face increased level of risk incidents)

The number of employees you've hired

Whether or not you operate convenience stores as well

What you sell (gas, food, liquor, car washes, and other products)

The size and age of your store

The insurance coverage, deductibles, and policy limits you choose
The cost of coverage for gas stations can start as low as $39 a month for basic general liability insurance (with some insurance companies). Make sure you speak with an experienced insurance agent to get a quote that is tailored to your business.
Get a Free Gas Station Insurance Quote
Our goal Tivly is to help you protect your customers, employees, and your business as efficiently as possible. Give us a call at 877-907-5267 for a competitive and free insurance quote. Or you may complete the form at the top of the page. One of our agents will gladly help you get a quote for the coverages you need.
Related Articles: Liquor Store Insurance, Convenience Store Insurance
The service has been great, very efficient, easy to talk to, and they explained everything. I recommend them.
The representative was very efficient, and able to provide detail about the services that I was purchasing, as well as being very courteous so far a great buy.
Very efficient and courteous service.