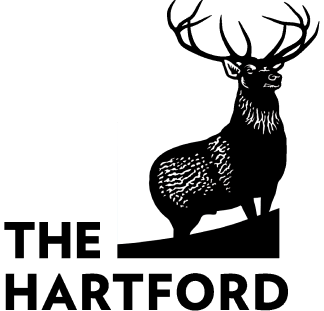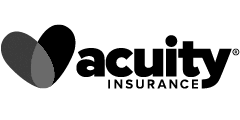 What Risks Do Hotels Face?
Whether you own and run a boutique hotel or you manage a 5-star resort, properly protecting your hotel is a job in itself. Your hotel doesn't just offer a comfortable place to say. You run airport shuttles, operate award-winning restaurants, and offer immaculate and beautiful swimming pools. That's just the beginning. You're a valuable part of the tourism and hospitality industry. But every amenity you offer increases the risk of facing a lawsuit. That's why you need to protect your hotel with the proper business insurance program.
What Types of Insurance Do Hotels Need?
As the owner of a hotel, you'll want to protect your investment with business insurance. We recommend starting with some common coverages and laying protection based on your unique business.
Protect Your Hotels with Property Insurance
Commercial property insurance protects your building and its contents from damages by fires, natural disasters, theft, vandalism, and other hazards. It covers repairs and replacement to the structure itself as well as beds, furniture, electronics, and more. You can choose a replacement cost policy or an actual cash value insurance policy. What other coverages should you consider including in your business property insurance?
Equipment breakdown coverage: What if your heating or cooling systems breakdown? What if an electrical surge causes a system failure? Instead of costing you millions, equipment breakdown coverage can help repair or replace damaged equipment.
Business interruption insurance: If your hotel is damaged in a storm or faces an unexpected shutdown (such as what happened with the Covid-19 pandemic) business interruption coverage can protect your livelihood. If you have this insurance policy, it can pay for lost profits, cover employee payroll, operating expenses, taxes, and debt repayment until you're able to operate again.
Utility interruption coverage: If you lose power, your heating or cooling systems malfunction, or a broken water main leaves you without water, you may face significant losses. This coverage can provide compensation for moving customers to another hotel and any loss due to reimbursing them.
Liability Insurance Options For Your Hotel
A hotel insurance package isn't complete with liability protection. Here are some of the policies hotels need to consider:
General Liability Insurance: This is insurance you cannot skip. General liability coverage protects you from liability for third-party bodily injury, property damage, and advertising injury.
Foodborne Illness Liability: Most hotels offer room service or have a small restaurant cafe on your premises. If so, you need foodborne illness liability. What if your food is contaminated with salmonella, E. coli, or a guest accuses your hotel of food poisoning? Without this coverage, you can be held liable for your guest's illness (including medical expenses and lawsuits). You'll also want to include food spoilage coverage.
Liquor Liability Insurance: Whether it's a hotel bar or a well-stocked mini-bar, you can be held liable if a guest becomes intoxicated and hurts someone or damages their property.
Premises pollution liability: If your hotel rooms develop a mold problem or an airborne pollutant makes guests sick, your insurance company can provide coverage for their medical bills, cleanup and remediation costs, as well as protection from lawsuits.
Cyber liability insurance: You store guest's personal information such as name, address, credit card information, and even personal preferences. If your systems get hacked or you suffer other data breaches and a criminal gains access and data is compromised, you're in serious trouble. Cyber liability can help you notify the customers who were impacted and provide them identity and credit monitoring.
What about a Business Owners' Policy?
If you run a small boutique hotel or a bed and breakfast, consider seeing if you're eligible for a business owners' policy (BOP). Most insurance companies will offer small businesses a BOP as a more affordable way to get the coverage you need. A BOP generally includes general liability, commercial property coverage, and business interruption insurance.
Employee-Related Insurance Hotels Should Consider
Your business is at the forefront of the hospitality industry. What would you do without the employees who help run your hotel? Housekeeping, maintenance, front desk staff, managers, bellman—the list goes on. If you plan on staying in business, you need to protect them.
Workers' Compensation Insurance: Workers' compensation insurance can help protect your employees if they become ill or get injured at work. Workers' comp can cover their medical expenses and lost wages while they recover.
Employment Practices Liability (EPLI): If an employee accuses you, management, or anyone in a position of authority of discrimination, wrongful termination, sexual harassment, or other wrongdoing, EPLI can provide a legal defense and cover settlement costs.
Commercial auto insurance: If you offer an airport shuttle or use a vehicle for business purposes, you need to get commercial auto insurance to protect your employees and your property as well as anyone involved in an accident.
As a small business owner, you have to be practical—you know that you don't always hire the right people. What if one of your employees steals from your hotel? Crime coverage can help cover any losses you sustain from employee theft.
Other Coverage Options For Motel Insurance
Here are a couple of other insurance policies to consider to complete your insurance program.
Commercial umbrella insurance: Sometimes it can be more affordable to purchase umbrella insurance instead of upping your policy limits on other insurance coverages.
Hotel guest relocation services: This can help you recoup losses if something forces you to evacuate your guests to another hotel.
Event cancellation insurance: If an event that you're hosting in your hotel must be canceled and you are responsible, this insurance can help cover associated losses.
How Much Do Hotel Insurance Policies Cost?
Hotel insurance costs can vary considerably. General liability for a small motel or bed & breakfast can be as low as $67 a month. However, most hotel owners own large buildings with hundreds of rooms. What can change the price of hotel insurance premiums?
The location of your business
The number of rooms
Annual payroll of the business
The number of employees you hire
Deductibles and coverage limits
The insurance policies you choose
Even the insurance company you choose will impact the cost. We recommend speaking to an experienced agent to help determine the coverage you need.
Get a Free Hotel Business Insurance Quote
Hotels face many risks and it's up to you as the hotel owner to safeguard your business. But don't do it alone—we have experienced agents waiting to help you craft the right insurance program for your business. The bottom line is that you need coverage. Let us help you get the coverage you need at a price you can afford. To get a free quote, complete the form at the top of the page or contact us at 877-907-5267
Related Articles: Restaurant Insurance
This insurance purchase for my business was the most seamless phone encounter I have ever had in any phone purchase process bar none. Information was requested once and moved smoothly from one person to the next as we moved thru the purchase. Each person I dealt with was friendly, professional, and focused on determining my needs and the best way to match me up with the solution. Absolutely stellar!!!
Great experience! I got my 2 million-dollar liability insurance from them for my catering company!

Nicole's Buddy Club Catering Company
5 STAR. Matched our company with the perfect insurance company! Customer Service OUTSTANDING!

Affordable Towing