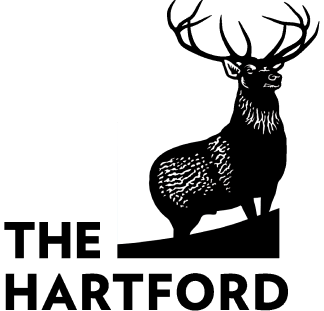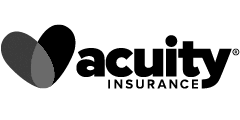 Is your business upstream, midstream, or downstream? Do you operate domestically and internationally? The oil and gas industry is an ever-evolving field, and as a result, oil and gas insurance can be complicated. But wherever you fall in the supply chain, you need to protect your business with the right insurance.
What Is Oil And Gas Insurance?
Oil and gas insurance is a series of insurance policies that include generalized coverage options and industry-specific insurance coverages. These insurance packages must satisfy safety requirements regulated by local and federal governments. These regulations are meant to keep people, animals, and the environment from being harmed.
Who Needs Oil and Gas Insurance?
The three segments of this industry that need oil and gas specific policies include:
Upstream: An upstream business can include drilling and exploration extraction, and production of oil/gas. These operations can include wells.
Midstream: This category includes those businesses that store, transport, market, or wholesale oil/gas (i.e. pipelines, treatments centers, terminals).
Downstream: These businesses are those that refine crude oil, purify natural gas, and usually distribute the finished products to retail distributors (i.e. gas stations).
These are some of the businesses that can benefit from oil and gas-specific insurance policies.
Operators/non-operators
Drilling operations
Servicing contractors
Pipeline operators
Rental contractors
Acidizing, perforating, instrument logging, electrician
Geology and mineral surveys
Pipeline and equipment inspection
Oil tanker and trucking transportation
Gas station distribution
Fracking operations
Waste cleanup contractors
Real estate owners with oil and gas land rights
Anyone in oil/gas or the energy sector should check to see if these insurances are necessary.
What Does Oil and Gas Insurance Cover?
What are some of the insurance needs of oil and gas companies?
Oil and Gas Industry Coverages
Control of Well Insurance: This is also referred to as storage tank pollution liability. If one of your wells/tanks is damaged and leaks, this insurance can help cover the costs to get the well back under control and restored to its previous condition. It can else help pay for pollution cleanup costs, as well as bodily injury or property damage.
Oil and Gas Lease Property: This insurance covers anything you might have on leased property and can include, tank batteries, treaters, pumps, and other equipment. It can compensate you for the loss of equipment or oil during the policy period.
Rig Insurance: Rig insurance covers any machinery or equipment you use for drilling or serving wells (including anything in your care, custody, or control).
Hull Insurance: This insurance covers any damage that may happen to ships or freight carriers that you're using to transport oil.
Standard Business Insurance Coverage Options
We recommend speaking with an insurance broker to help determine the insurance needs for your business.
What Impacts the Cost of Oil and Gas Industry Insurance?
Where are you in production? Upstream, midstream and downstream companies all face different risks.
How large is your operation? Are you a small business? The size of your business determines the coverage you need.
How many employees do you have? What is your annual payroll? Workers' compensation costs are often calculated with these numbers.
How do you store your crude oil or gas? Below ground or above ground? Each has different risks and environmental impacts if there's a spill.
What state is your business in? Local and federal requirements for insurance coverage can impact costs as well.
Get a Free Insurance Quote
The oil and gas industry can be complicated. Let us help you simplify! We can help you set up the insurance program you need for your company. Simply complete the form at the top of the page or give us a call at 877-907-5267. One of our agents will gladly help you get the coverage you need.
The representative was very efficient, and able to provide detail about the services that I was purchasing, as well as being very courteous so far a great buy.
Very knowledgable. Efficient service. A willingness to work "outside the box".
One call and I had a policy within hours! Very affordable and responsive A+!