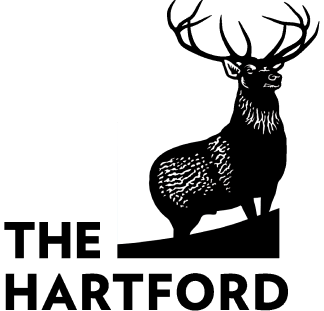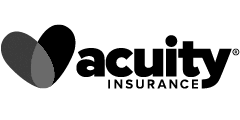 The craft beer industry continues to grow at an amazing speed. The need for brewing companies to secure sufficient insurance protection is more important than ever. So much is happening at a brewery that owners need to make certain that their commercial property, products, and liability interests are being looked after and guarded accurately. Brewery insurance is a specialized insurance package designed to cover the unique risks that craft breweries face in everyday business.
Who Needs Brewery Business Insurance?
Anyone who brews, packages, and sells their own ales, lagers, stouts, etc. should consider brewery insurance coverage:
Craft breweries
Microbreweries
Distilleries
Craft Hard Cideries
Chains and Franchises
Manufacturing plants
Insurance Policies for Breweries to Consider
Business insurance for breweries should include these policies to properly protect their business.
Commercial Property Insurance
Brewing Companies that own their building (brewing operations and distribution) benefit greatly from having commercial property insurance in place. Should a fire, natural disaster, or act of vandalism occur to the brick and mortar of one's business structure, a BOP makes sure that the building can be restored to its original state.
Business property coverage applies to the exterior and interior of a building as well as built-in mechanical systems. Broken windows from a storm and hail damage to a roof would typically be covered. Damage from severe storms has the potential to set businesses back quite a bit profit-wise, while also damaging the atmosphere and curb appeal of a brewery's charm and atmosphere.
Another important property question that needs to be addressed when considering insurance is the topic of the brewing equipment. With many of these pieces of equipment being large, heavy, and at times permanently fixed to the building structure, the items need to be adequately covered with equipment breakdown coverage.
Fermentation tanks, cooling systems, boilers, storage tanks, refrigeration units, kettles, filters, machinery for bottling/canning, and more are all integral parts of a brewing business and can find protection under a well-written policy.
Other endorsements you may want to include in your craft brewery insurance are:
Tank collapse coverage: this coverage helps pay for processing water after a collapse.
Tank leakage coverage: If your tanks leak or are damaged, this helps cover the loss of product.
Product Liability Insurance
Product Liability can address issues that might arise due to product recall, water contamination, spoilage of perishable goods, and/or contract interruption with a retailer supplier or vendor. If a customer becomes ill due to your products—or alleges that it's your beer or cider—leaves you liable. This insurance steps in to help cover legal costs or settlements if you're sued.
General Liability Insurance
Every commercial business faces risks in their day-to-day operations. Breweries are no different, especially since alcoholic beverages are being created, served, and distributed. A general liability policy will safeguard a commercial brewery's liability risk. If you're serving alcohol, you should consider purchasing liquor liability. It protects your business if an inebriated customer commits a crime on or off your premises.
If a customer slips and falls in a tasting room or if a customer drops a pint glass and cuts his or her hand, this insurance comes into play. Situations that seem harmless and completely accidental can lead to a liability crisis for a brewery owner. Having general liability in place will keep your business protected. This is important in the wake of a lawsuit or unforeseen accident involving bodily injury to a third-party.
Business Owners Policy
By securing a business owners policy (known in the insurance world as a BOP), multiple types of coverage can be bundled together under an insurance policy that meets the needs and requirements of a brewery. A BOP typically includes general liability and property insurance. Most BOP's also include business interruption insurance. If production ceases due to a shortage or property damage, the brewing company can feel secure in having protection and not lose out on potential income.
Just as the brewing company's building is protected in the event of a fire or damaging thunderstorm, so is the flow of business. If operations should have to stop due to a natural disaster or severe weather event, the brewery's loss would be covered under a BOP.
Other Policies to Consider for Your Craft Brewery
There are some other policies you can consider as part of your brewery insurance program:
What Impacts the Cost of Microbrewery Insurance?
Brewery insurance cost is impacted by a few variables:
Whether or not you have a tasting room
If you have a connected restaurant
The size of your brewery
Number of employees
Types of insurance required
Coverage limits and deductibles
Insurance companies will take into account numerous other variables to determine cost. It's best to speak with a knowledgeable insurance agent to help craft coverage that suits your business.
Get a Free Brewery Quote Today
Let us help you protect your craft breweries. Our mission at Tivly is to help small and medium businesses manage risk by finding business insurance quotes at a reasonable price. Complete the form at the top of the page to get a free quote. Or give us a call at 1-877-907-5267 to connect with an insurance agent to get a quote.
Related Articles: Bar Insurance, Liquor Liability Insurance, Restaurant Insurance, Product Liability Insurance
I recommend the prices! They have great customer service!
Very easy and straight to the point. I got my insurance in a quick and timely manner.
One call and I had a policy within hours! Very affordable and responsive A+!