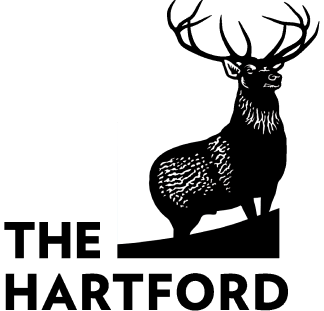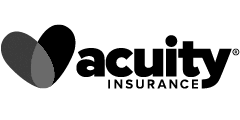 Are you a new dentist opening up your first practice? Or you're looking to save money on your insurance coverage? Or the group practice you've joined requires you to invest in insurance coverage? In this article, we talk about the type of coverage you should consider to protect your practice. Keep reading to learn more.
Business Owners Policy (BOP)
The first insurance you should consider obtaining for your practice is a business owners policy.
What Does a Business Owners Policy Cover?
A BOP is a package of insurance options that is usually more affordable than purchasing them individually. A BOP typically includes property insurance, business interruption insurance, and general liability coverage.
Property Insurance: If your dental office is damaged by a fire, natural disaster, or theft/burglary, commercial property insurance can help pay for repairs or replace damaged or stolen furniture and equipment.
Business Interruption Insurance: If your business is damaged and you are unable to operate, this coverage can help pay for you to move to a temporary location. It can also help you pay taxes, cover lost income and profits, and cover payroll, operating expenses, and any debt.
General Liability Insurance: General liability will cover the cost of medical expenses if a patient slips and falls or gets otherwise injured on your property. It also covers any damage to their personal property, advertising injuries, or claims of libel. If a patient sues you, the policy can cover the cost of a defense attorney and settlements.
Employment Practices Liability Insurance: If an employee or former employee accuses you or another dentist/staff member of discrimination, sexual harassment, wrongful termination, etc. this policy can provide you a defense lawyer. It can also cover legal settlements if it becomes necessary.
Dental Malpractice Insurance
Dentists need to invest in professional liability insurance—AKA dental malpractice insurance. Malpractice insurance protects dentists if they are accused of negligence or making a professional error during patient care. It is typically offered as an occurrence-based policy or a claims-made policy. If you accidentally cause nerve damage, remove the wrong tooth, or otherwise harm a patient, you can and will be held liable. Your insurance company will provide you a lawyer at their cost and can help payout settlements or judgments. Some insurance companies will also provide insurance for an entire dental practice. This is sometimes labeled "entity coverage."
Other Policies a Dental Office Should Consider
There are some other policies you want to consider to protect your dental practice, including but not limited to these options.
Cyber Liability Insurance
Also referred to as data breach coverage, cyber liability insurance is insurance you may want to consider. Most dental practices store patient information like their name, date of birth, insurance, address, credit card numbers, and more. If you are hacked or a client's information is compromised, they can hold you liable.
When you invest in this policy, if a data breach happens they will help in the following ways:
They'll offer credit monitoring for your patients
Cover any related legal fees
Help notify patients of the breach
Pay any damage awards from claims
In some cases, a cyber liability policy will pay out ransom demands from cyber-terrorists.
Workers Compensation Insurance
Every dental practice hires support staff, dental hygienists, and other specialists. As a business, you're required to protect your staff with workers' compensation insurance. If one of your staff members is injured or becomes ill from a work-related incident, the insurance can help cover their medical expenses and lost wages.
Equipment Breakdown Coverage
Can you imagine how expensive it might be to repair or replace some of the expensive equipment you use in your practice every single day? From Cavitrons and X-ray machines to computers and phone systems—equipment breakdown coverage can help cover the cost to repair and replace them. The caveat is that the damage usually has to be due to something like a power surge i.e. mechanical or electrical breakdown. If it's caused by a fire or natural disaster it falls under property insurance.
Business Overhead Expense Disability Insurance
If you become temporarily disabled, you don't want your practice to fall apart. This disability coverage is similar to personal disability insurance, except it helps cover your business's expenses instead of your own. This policy helps cover fixed operating expenses until you are able to return. If you are permanently disabled, it can cover ongoing costs until the business is sold. If you are a key person or founder of your business and essential to the day-to-day operations, you may want to consider a Key Person Insurance plan, which can help cover the cost to hire and train a suitable replacement and lost profits during your absence.
Life Insurance
This isn't usually a commercial insurance plan, but we would be amiss if we didn't suggest term life insurance coverage. If you unexpectedly pass away, you want to make sure your family is cared for. Some life insurance policies even allow you to invest money that you can withdraw in retirement.
Get a Free Quote for Your Dental Practice
To get a quote for your dental practice, complete the form at the top of the page. An insurance agent will gladly help you find the right insurance company to protect your business. Getting the proper insurance package is a great risk management strategy for your practice. You can also contact us by phone at 1-877-907-5267.
Related Articles: Dental Malpractice Insurance, Medical Malpractice Insurance
I recommend the prices! They have great customer service!
Perfect, Fast, and outstanding service!!!
5 STAR. Matched our company with the perfect insurance company! Customer Service OUTSTANDING!

Affordable Towing