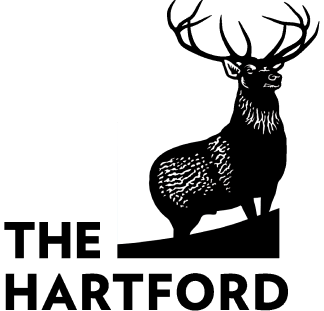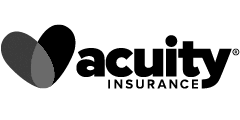 If you own a small business in Ohio, it's important to understand that the state requires certain types of insurance coverage. In this article, we will cover what types are required and which ones might be recommended depending on your specific needs. We'll also discuss how much liability insurance typically costs for the average Ohio small business owner. Whether you're a new business or you've been operating for years, our goal is to simplify the entire process for you.
Required Business Insurance in Ohio
What insurance does the state of Ohio require small businesses have? The Ohio Bureau of Insurance requires that businesses carry workers' compensation insurance and commercial auto insurance.
Workers' Compensation Insurance
Every company must have workers' compensation to protect their employees. Workers' comp insurance covers work-related accidents and employee injuries that happen on a job site. If an accident happens, your insurance company will help cover the employee's medical bills and lost wages until they're able to return to work.
Commercial Auto Insurance
Ohio only requires small businesses to get commercial auto insurance. A commercial auto policy is required for any vehicle owner whose car is used more than 50% of the time for work purposes.
Ohio law requires that every vehicle, whether it's personal or for the company, carry at least minimum liability coverage of $25,000 per person and $50,000 in property damage. For bodily injury protection, you can get as high as $100,000.
Ohio auto insurance will cover vehicles and their drivers. Again, while seeming quite simple, many business owners assume a variety of risks by using their cars and assuming their personal auto policy will assume any risk.
Types of Insurance Ohio Businesses Should Consider
Commercial insurance is designed to protect you and your business from personal liability. What business insurance coverages should you consider? Here are a few of the most recommended business insurance products.
Business Liability Insurance/General Liability Insurance
Business liability insurance—also commonly referred to as commercial general liability insurance—is a type of small business insurance that covers your business if you're accused of third-party bodily injury, damage to someone else's property, and personal and advertising injury. General liability coverage also protects businesses from lawsuits.
General liability insurance coverage will cover legal costs and damages if a client sues you. Punitive damages are usually not covered as they are awarded when it is determined the act was intentional. In addition, your general liability policy will spell out maximum coverage and limits during the policy period.
Commercial Umbrella Insurance
It may make sense to purchase a commercial umbrella policy to cover additional risks. Umbrella insurance will cover any costs that exceed the limits of an underlying policy, such as general liability. Review the limits and work with your licensed insurance professional to determine what is best for your business and to get a quote.
Buildings and Property Insurance
Business property insurance covers your physical location (buildings) from property damage. Property insurance typically covers the building and the contents within it. What types of incidents are covered by property insurance? Property damage claims coverage will include perils like:
Fires

Storm damage

Vandalism

Theft of property within the building (including money)
Insurance carriers often exclude damage from flooding, so you may need to purchase a separate flood insurance policy.
Business Owners' Policy
A business owner's policy (BOP) is usually offered to small businesses at a discounted rate. This type of policy typically includes general liability insurance, commercial property insurance, and business income insurance.
What are the benefits of a BOP? The main benefit is that small companies can get all their insurance needs met with just one policy.
Business Interruption Insurance
What is business income insurance? Also referred to as business interruption insurance, business income insurance is designed to shelter your business from financial loss. It covers operating expenses if the business is shut down for an extended period of time. Business expenses can help you regain cash flow and will cover things like taxes, employee payroll, rent, and other operational costs.
Home-Based Business Insurance
Do you run a business from your home? You may be wondering what kind of insurance you need to protect yourself and your family from liability, fire, theft, or disaster. Consider speaking with a licensed insurance agent to get home-based business insurance.
Data Breach Insurance or Cyber Liability Insurance
Nowadays it is very difficult to run an online business without having a website that can attract customers but also make you vulnerable to hackers, which is why cyber liability insurance is necessary if you run an online business. You want to protect sensitive client information. Cyber liability usually covers the cost of any damages that your website or computer system could have incurred due to a cyberattack.
If your customers are impacted by a cyber attack, your insurance company will pay for credit monitoring, identity theft protection, and cover damages up to the cyber liability limit. This includes any stolen funds, business interruption costs, and public relations expenses because of a data breach.
Professional Liability Insurance
Professional liability insurance (also referred to as errors and omissions insurance) is an insurance policy that protects against claims of professional negligence made by customers, clients, or patients. Professional liability claims can arise from the professional services that you offer. But if you have professional liability, your insurance company will cover any third-party claims filed against you.
There are several other business insurance products available to businesses. Ask your insurance agent/broker about coverage options available for your business. Have a candid discussion about what risks your company faces in your day-to-day business operations.
How Much Does Business Insurance in Ohio Cost?
Now that you know what to look for in Ohio business insurance, it's time to calculate how much business insurance will cost. What factors impact what you might pay for insurance in Ohio?
The size of your company and where it's located

The risk factors that your company faces

Past claims and lawsuits filed against the company

Policy limits you choose for coverage

Coverage period (whether it's one year or three years)

Type of policy: named perils vs comprehensive, etc.
It should only cost about $350 per year to insure an average small business in Ohio with general liability insurance or a business owner's policy.
If you're operating on a tight budget, there are ways to save money on insurance rates while still getting the coverage your company needs and deserves.
Commonly Insured Businesses in Ohio
Get Ohio Business Insurance Now
Our mission at Tivly is to help small business owners get business insurance quotes quickly and easily. If you'd like more information or simply want to get a free quote for coverage, complete the form at the top of the page. Or, give us a call at 877-907-5267. One of our licensed agents will contact you soon.
Great turn around time and the staff make every process very easy. User-friendly organization.
Very helpful and their customer service is top notch! Very pleased with their service.

Hands of Hope Adult Homecare, LLC
One call and I had a policy within hours! Very affordable and responsive A+!