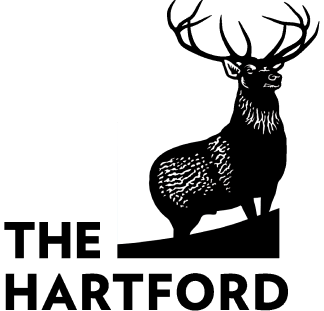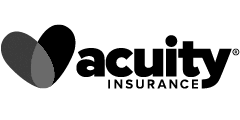 Why Does a Mall Kiosk Need Insurance?
Mall kiosks may be small, but they face risks just like any other retailer. What if a piece of your display falls and injures a customer? What if you just mopped and a customer slips and falls? What if a customer or employee steals from your kiosk? The proper insurance coverage can keep your kiosk in business. Plus, most malls require proof of insurance to rent or lease your space. Mall kiosk insurance doesn't have to be complicated or expensive. What types of insurance do you need? How much coverage do you need? Let us guide you through the process to find the right policy to protect your business.
General Liability Insurance for Kiosks
General liability insurance is essential business insurance—plus most malls require kiosks to obtain a minimum of general liability insurance. How does general liability protect your business?
Third-Party Bodily Injury: If part of your display falls and injures a customer, this insurance policy will pay for their medical costs. It's just one example of how this coverage protects your small business.
Third-Party Property Damage: If any part of your kiosk damages mall property in any way, you're held liable. In some instances, it's referred to as 'Damage to Premises Rented to You.' Either your insurance pays for the repairs—or you do.
Products and Completed Operations: If you sell defective products that injures someone or damages their property, they can hold your business liable.
Personal and Advertising Injury: If you claim your product is better than other vendors and trash-talk them, they can sue you for slander. General liability can provide your legal defense if accused.
Medical Expense Limit: This can help prevent lawsuits by covering medical expenses for something that was injured up to the limits of your policy.
NOTE: Most malls require kiosks to list the landlord/property owner and property management company as additional insureds on any insurance policy they obtain. Some landlords also require a minimum amount of coverage (such as $1M per incident/$2M aggregate). Be sure to check with your landlord as to what's required. Make sure you obtain a Certificate of Insurance to provide them proof of coverage.
Business Owners' Policy for Mall Kiosks
Small business owners can often obtain a more affordable package of insurance coverage called a business owner's policy (BOP). A business owners' policy typically includes general liability insurance. A BOP also includes commercial property insurance, which covers any damage to your kiosk. What else can be added to a BOP?
Business Interruption Insurance: If your kiosk is damaged or you're otherwise unable to operate your business, business income and extra expense can cover lost profits, loss of income, taxes—and even rent another temporary space.
Equipment Breakdown Coverage: If your equipment breaks down or is damaged due to an electrical surge, this policy can pay to repair OR replace the equipment.
Buildings and Contents Coverage: If a fire, water damage, natural disaster, etc. damages your kiosk, this endorsement would cover the property damage.
Electronic Data Coverage: You rely on your computer to process purchases. EDP Coverage can cover your electronic devices including computers, media, and data stored within the devices.
Employee Dishonesty Coverage: Employee dishonesty coverage is designed to provide protection for small businesses from financial loss if an employee steals from them.
There are additional endorsements available depending on the industry you're in and it varies from insurance company to insurance company.
Other Kiosk Insurance Policies to Protect Your Business
What are some additional types of insurance policies kiosks should consider?
Workers Compensation Insurance: If you hire employees—in most states—you're required to get workers compensation insurance. It protects you and your employees. If an employee is injured or becomes ill at work, workers' comp can help pay for medical expenses and lost wages. It reduces their loss of income while protecting your company.
Commercial Auto Insurance: If you use a personal vehicle for business purposes (i.e. stocking your kiosk) your personal auto policy won't cover you if third-party bodily injury or property damage were to occur.
Product Liability Insurance: If this isn't included in your general liability insurance coverage, product liability protects you if your product is defective or causes an illness.
While this isn't an exhaustive list, it gives you a good idea of the type of insurance coverage you need to protect your company.
How Much Does Insurance Cost for Mall Kiosks?
The cost to insure your kiosk will vary spending on numerous factors, including:
The location of your kiosk
The deductible you choose
How many employees you hire
The limits of your policy
The type(s) of insurance you add
The insurance company you choose
Buildbunker.com states that they offer policies that start as low as $21 a month for $1M per incident/$2M Aggregate general liability insurance. But on average, a kiosk business can spend anywhere between $300–$800 annually for general liability coverage. Please note that this is just an example of what coverage might cost you.
Get a Free Mall Kiosk Insurance Quote
Let us help you protect your business with the right mall kiosk insurance. To get a free insurance quote, complete the form at the top of the page and one of our agents will connect with you. Or you can give us a call at 877-907-5267 to get a quote. We can walk you through the requirements and answer any questions you may have. At Tivly we strive to provide the small business owner the protection they need for their businesses.
Related Articles: Retailer Insurance, Vendor Insurance, Gift Shop Insurance
Great!
5 STAR. Matched our company with the perfect insurance company! Customer Service OUTSTANDING!

Affordable Towing
The entire process was very easy....from initial quote to signing the policy. Their rates were very competitive. Thanks for protecting me and my business!