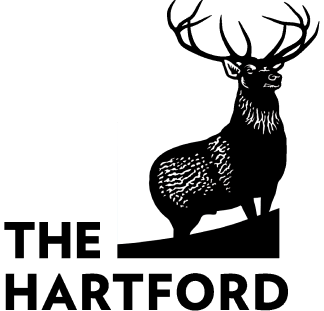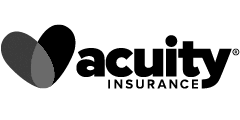 Florida is home to the Kennedy Space Center, the Florida Keys, the National Naval Aviation Museum, Disney World, Everglades National Park, the Jaguars, the Dolphins, the Buccaneers, and THE most beautiful beaches. Florida is also home to 3 million small businesses.
We understand that finding the best commercial insurance for your Florida business can be difficult and time-consuming. It's hard to know what's required and what's not. We want to simplify the process for you. Whether you own a swimming pool service in Orlando, a cleaning service in Jacksonville, or a landscaping service in Tampa, we can help you find the perfect business liability coverage for your specific needs.
Is Florida Business Insurance Legally Required?
The state of Florida doesn't legally require business owners to have general liability insurance like other states do. However, Florida does have some specific business insurance requirements for workers' compensation insurance, which we outline below. Secondly, Florida requires any businesses that use commercial vehicles to obtain commercial auto insurance with specific levels of coverage.
Required Types of Florida Commercial Insurance
Here, we outline the two types of commercial insurance business owners are required to have.
Workers' Compensation Insurance
The state of Florida requires employers to provide workers compensation insurance for:
Any business with more than four employees must provide them with workers' compensation.
Any construction business with one or more employees must get workers' comp.
If you're in the construction industry, contractors must make sure any subcontractors and their employees have workers' compensation, or they will become responsible for the coverage.
If out-of-state employers have employees working in Florida, they must obtain workers' compensation for them (with a Florida-approved carrier).
So what is the purpose of workers' compensation? If one of your employees is injured on the job (or becomes ill directly related to the scope of their duties) the insurance will help cover their medical expenses. Workers' comp can also cover a portion of their lost wages until they're able to return to work.
Commercial Auto Insurance
Commercial auto insurance is also required by the state of Florida for all business-owned vehicles. The state requires businesses to carry at least $10,000 coverage for property damage and $10,000 for personal injury protection (PIP). We highly recommend any personal autos used for business purposes get commercial auto protection. Why? Personal auto policies may deny coverage of an accident if they learn that it happened during business hours.
Recommended Types of Florida Commercial Insurance
Florida only requires two types of business insurance coverages. However, there are some additional insurance policies you should consider to protect your small business.
General Liability Insurance
Commercial general liability insurance (sometimes referred to as business liability insurance) covers a business against some of the most common risks they face:
Third-party bodily injury: A customer gets injured in your store when a shelf falls. Your general liability policy will cover their medical costs.
Third-party property damage: A shopping cart slams into a customer's vehicle. General liability can pay to repair the damage to their car.
Personal and advertising injury: A competitor claims you slandered them in your advertising. Your general liability insurance can cover the cost of the lawsuit.
It's been rumored that the Florida court system tends to award people large settlements in court cases. If that's the case and you don't have commercial liability insurance, you could lose your business to cover that settlement.
On the flip side, general liability insurance coverage can provide you with a lawyer, cover defense costs and legal fees, and pay those costly settlements up to the limits of your business liability insurance.
Commercial Property Insurance
If you own or lease your business property, you'll want to consider protecting it with a commercial property insurance policy—especially if you're near the coast. Hurricane season can come with a lot of wind, hail, and water damage. If your business is damaged or destroyed by a covered peril, your insurance company can help pay to repair the damage and replace anything destroyed.
Business Owners' Policy
A business owner's policy (BOP) is a great way for small business owners to save money on insurance policies they need. A BOP typically includes general liability insurance, commercial property insurance, and business interruption insurance. Most insurance carriers offer this policy at a more affordable rate than purchasing each policy separately.
If your business is damaged and in need of repair, business interruption insurance can come in handy. This coverage can help pay your taxes, payroll, lost profits, and help with other operating expenses until you're able to operate fully again.
Professional Liability Insurance
If you're in a line of work where you give professional advice (lawyer, doctor, architect, etc.) you need a professional liability insurance policy (also referred to as errors and omissions insurance). If your advice leads to bodily harm or property damage, you could be held liable. Professional liability coverage can provide you with legal representation and cover court costs and settlements.
Cyber Insurance
Do you run an online business? Or work frequently with customer's credit card information, addresses, etc.? If so, you need to protect your data and their personal information with cyber liability insurance. If you're hacked or the subject of a cyber-attack, your insurance company can help cover the costs of notifying impacted customers and paying for credit monitoring. Some policies will even cover the cost of ransom demands.
Commercial Umbrella Insurance
Sometimes, it's more affordable to purchase an umbrella policy instead of raising the limits of an underlying policy, such as commercial liability insurance. If the policy limits of the underlying policy are exhausted, your umbrella policy can cover the overage. In some cases, this liability coverage can extend to things the underlying policy excludes from coverage.
How Much Does Florida Commercial Insurance Cost?
The cost of Florida liability insurance varies depending on numerous factors, including but not limited to:
The industry you're in/risks you face
The deductibles and coverage limits you choose
The location of your business (state, city, county)
The number of employees you hire
The insurance company you choose
The average small business in Florida could pay anywhere between $300 and $5,000 a year for a general liability insurance policy. Small business insurance doesn't have to be costly. To pinpoint the cost of business insurance, we recommend working with a licensed insurance agent to help determine your unique small businesses needs.
Common Professions Insured in Florida
How to Get Commercial Insurance in the Sunshine State
Our goal at Tivly is to help small businesses get an affordable commercial insurance quote. we strive to make the process fast and easy. Simply complete the form at the top of the page or call us at 877-907-5267. We'll help you get the customized coverage you need to keep your business operating smoothly.
Additional Florida Commercial Insurance Links
Reviewed By: Sarah Reid, Licensed Agent
The representative was very efficient and able to provide details about the services that I was purchasing. The representative was very courteous. So far a great buy!
Very knowledgable. Efficient service. A willingness to work "outside the box".
The entire process was very quick and professional.