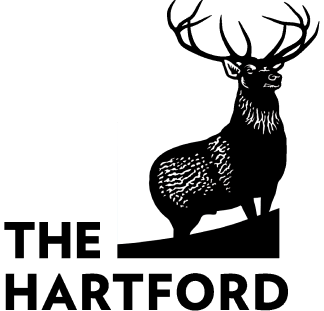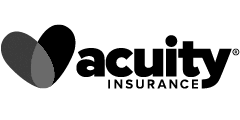 What Is Builders Risk Insurance?
Builders Risk Insurance—also referred to as course of construction (COC) insurance, building risk insurance, or builder's risk insurance—is a specialized type of property insurance that protects a person's or organization's construction projects, renovations, or installation while in progress. It can include the existing structure, materials, as well as equipment being used in the construction of a building or structure should those items sustain physical damage from a covered cause (up to the coverage limit of the policy). Most insurance providers will also typically cover lost or stolen items.
Coverage begins from the moment the project commences until it is completed. Coverage is typically for the construction phase only and will terminate when the project is completed and ready for use or occupancy. While normally purchased by the owner of the project, insured's can also be lending institutions or the general contractors that are performing the work.
Who Needs Builders Risk Coverage?
A builders risk policy can be useful in a variety of circumstances. If you are any person or organization that has a vested interest in the project being completed, you need to consider investing in this risk coverage. So who should purchase builders risk insurance?
Property owners completing a renovation project
Builders/Contractors completing a project
Residential construction projects
Commercial construction (such as office buildings)
Installation projects
House flippers
Development or investment companies
Retail companies
Architects or Engineers
New Construction companies
We recommend that anyone in the construction industry should speak with experienced claims specialists to help you determine if builder's risk insurance is right for you.
What Builders Risk Insurance Covers
As buildings are being constructed, builder's risk insurance covers the insured party from:
Explosions or Fire
Damaging Winds or Hail
Lightning Strikes
Theft or Vandalism
Vehicle or Aircraft Accidents
If a delay arises in a construction project due to a covered loss, this builder insurance can potentially mitigate the financial impact and soft costs incurred from taxes, interest on loans, lost sales, or lost rental income.
What Doesn't Builders Risk Insurance Cover?
A builders risk insurance policy typically excludes:
Earthquakes
Floods/Water Damage
Acts of War or Government Action
Intentional Acts
Employee Theft
Faulty Design or Workmanship
Contractual Penalties
Mechanical Breakdown
While this type of policy typically covers 'Acts of God' such as extreme weather, if you have building materials that are considered unprotected from the elements, they may be excluded. So it is imperative to do everything in your power to protect materials and equipment being used on the property in question.
What Types of Property Does It Cover?
Builders risk coverage can include swimming pools, retaining walls, storage buildings, garages, additions being made to a building/home and the structure being built. It may also include tools and other materials which are kept on the construction site. Materials in transit may also be covered in the policy.
However, heavy equipment and machinery are not normally covered and may require a separate rider or extension. An extension is often purchased to cover items such as scaffolding, debris removal, temporary structures, damage incurred by a sewer backup or water damage, or things such as asbestos removal.
Other Coverage Options You May Need
There are some policies you may need to purchase concurrently with your builder's risk policy:
General Liability Insurance
General Contractor Liability Insurance is a policy that will provide coverage in the event of injury or damage to a third party during construction. Many government entities require a certificate of insurance of this insurance to prove coverage before bidding on a job. In short, this insurance typically covers:
Third-party bodily injury
Third-Party Property damage
Libel, slander, and copyright infringement
For example, if a passerby gets injured by falling debris, the existing liability coverage can help pay their medical bills.
Construction Liability Insurance
Construction liability can protect you if you are sued, if property damage is incurred, or if there is a personal injury to a third party. Construction insurance can also cover legal fees or settlements. If you own and operate a construction business or are working on construction projects, this is a necessity.
Inland Marine Insurance
An Inland marine insurance policy covers your tools, equipment, and other cargo while in transit to/from a job site. Most insurers will not cover tools and equipment not permanently attached to a vehicle under commercial auto insurance. Some equipment and materials may be covered by your builder's risk insurance policy, so be sure to check with your agent to see if you need both policies.
Commercial Property Insurance
If you are a property owner or own property that your business is located in, consider Commercial Property Insurance to protect your buildings and the property within. A commercial property policy can cover damage to an existing building from things like fires, storm damage, and vandalism.
Workers' Compensation Insurance
If you hire employees or subcontractors to work on your worksite, you'll likely need to provide them with workers' compensation insurance. This will help cover their medical expenses and lost wages if they're injured on the job.
You may need additional coverage depending on your particular business, commercial projects, etc. but these options are a great addition to builder's risk coverage.
How Much Does Builders Risk Insurance Cost?
We're often asked how builder's risk insurance cost is typically calculated. The rate is typically calculated as a percentage of the total cost of the construction project (anywhere between one and four percent). Average ranges can be expected from $200 a month to $2,000 a month, depending on the size of the project.
A quote from an insurance company typically takes into consideration the type of the project, whether or not multiple projects are underway, where it's located, materials being used, and coverage extensions that you want added onto the base policy. Coverage limits and deductibles will also impact what an insurance company charges for premiums. To get a more accurate quote, speak with an agent who is familiar with this type of insurance.
Get A Builders Risk Insurance Policy Quote
If you're a general contractor—or anyone directly invested in a construction project's completion—you should speak with a licensed agent who specializes in builders risk policies. For large or specialized projects, it is also important to have an attorney review the contract and requirements for the builder's risk insurance coverage. Want a free quote? Complete the form at the top of the page to get a free builders risk quote, or give us a call at 1-877-907-5267 to speak to someone directly!
Related Articles: General Liability Insurance, Garage Liability Insurance, Property Preservation Insurance
The entire process was very easy....from initial quote to signing the policy. Their rates were very competitive. Thanks for protecting me and my business!
The representative was very efficient and able to provide details about the services that I was purchasing. The representative was very courteous. So far a great buy!
Great turn around time and the staff make every process very easy. User-friendly organization.