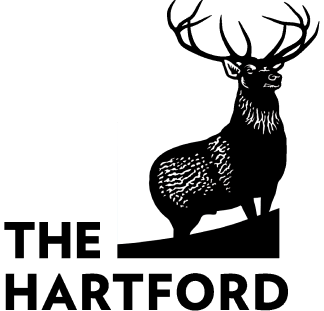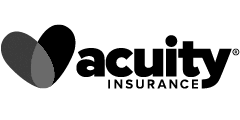 Did you know that small businesses make up 98% of all North Carolina businesses? Sounds like a great state for a small business trying to make its mark on the world. But how do you protect your business with the right insurance? In this article, we'll talk about what the state of North Carolina requires for insurance and some additional business insurance policies we recommend to protect your business.
North Carolina Business Insurance: Commonly Insured Professions
Some professions that are commonly insured in North Carolina include:
What Insurance is Required in North Carolina?
The North Carolina Department of Insurance requires that all small businesses with three or more employees—full-time or part-time workers—carry workers' compensation insurance. If you don't comply, you can face stiff financial penalties. So what is workers' compensation insurance?
Workers' Compensation Insurance
Aside from requiring you to obtain workers' compensation insurance coverage, the North Carolina Department of Insurance doesn't have any other business insurance requirements. You can satisfy this requirement if you qualify to become self-insured. You can also get business insurance coverage through a private insurance company or North Carolina's insurance fund.
Secondly, general contractors don't need to buy workers' comp insurance for any subcontractors they hire (unlike many other states). Oddly, they have to provide coverage for a subcontractor's employees if they employ less than three people.
But how does workers' compensation coverage work? If an employee gets hurt at work or suffers an illness from a work-related exposure, workers' compensation will pay for their medical expenses (like hospital bills) and cover some of their lost wages until they're able to return to work.
Types of North Carolina Small Business Insurance
There are a few types of business insurance coverages that we recommend for all small business owners in North Carolina.
North Carolina General Liability Insurance
General liability insurance (also referred to as casualty insurance) isn't legally required in North Carolina. However, we recommend it for all business owners. Why? Because commercial general liability insurance is a comprehensive coverage that is also affordable. North Carolina liability insurance usually covers:
Third-party bodily injury: This portion of your general liability insurance covers medical bills if someone gets injured on your property.

Third-party property damage: If someone's property is damaged while on your premises, your general liability insurance company will pay to either outright replace or repair the damaged item(s).

Personal and advertising injury: This portion of your policy will protect you if you're accused of slander, libel, or copyright infringement. Your insurance company will provide you with a lawyer and cover court costs and legal expenses (such as attorney fees) if you're sued.
General liability coverage is a great commercial insurance option—check with an agent today to get a quote for coverage!
North Carolina Commercial Property Insurance
Commercial property insurance (also referred to as business property insurance) is recommended for any business that rents, leases, or owners a physical location. Property insurance protects your assets like your office building and all of its contents (which can include your furniture, inventory, equipment, as well as any other property your business owns) from covered perils. Covered perils usually include damage by vandalism, theft, fire, and storms.
However, most—if not all—insurance carriers exclude damage caused by flooding. If your business is in a flood zone you may want to consider purchasing a separate flood insurance policy. If you don't, you may be stuck paying for the repairs out of your own pocket.
North Carolina Business Owners' Policy
A business owners' policy (BOP) is a bundle of different insurance options that an insurance company offers to many small business owners. A business owner's policy is an affordable way to get the coverage your business needs.
A BOP will typically include property insurance, general liability insurance, and business interruption insurance. Some specialty insurance companies will add other coverage options that cover risks unique to your industry. It's a great way for a North Carolina business to get customized coverage.
Business Interruption Insurance
What is business interruption insurance? If your property is damaged by a covered peril and you can't open for business, this insurance policy helps protect you from financial loss. This valuable coverage can help you cover payroll, pay your lease, and can reimburse a portion of your lost profits. It helps you with cash flow until you're able to operate your business again.
Commercial Auto Insurance
Commercial auto insurance is required if you lease/own vehicles solely for business use. Commercial auto policies can cover bodily injury to third parties, property damage, personal injury protection, comprehensive and collision coverage, and uninsured and underinsured motorist coverage.
North Carolina small businesses must carry a minimum of $60,000 of commercial auto coverage per accident to pay for claims if someone is injured. The policy must also include $25,000 in coverage for any property damage incurred.
If you have a personal auto policy, check with your insurance agent to see what coverage is available. An accident while you're working may be excluded from coverage.
Professional Liability Insurance
Professional liability insurance—a term used interchangeably with errors and omissions insurance or malpractice insurance—protects businesses if they're accused of things like negligence, missed deadlines, professional errors, incomplete work, and libel or slander.
If you have professional liability coverage, your insurance company may offer you a lawyer, pay your legal costs, and pay third-party claims or settlements. A professional liability policy is usually recommended for anyone that offers professional services (i.e. a dentist, doctor, lawyer, architect, etc.)
Cyber Liability Insurance
Cyber liability insurance—also referred to as data breach insurance—protects your business if you're hacked or the object of a cyberattack. If any of your customer information is compromised, your cyber liability insurer will pay to notify impacted customers. The policy will usually cover the cost of credit monitoring as well. Some carriers will help cover the cost to repair your reputation (and pay for other damages).
There are hundreds of insurance products to choose from. Let us help you get instant coverage for your small business.
How Much Does NC Business Insurance Cost?
The cost of general liability insurance in North Carolina can start as low as $29 a month! But you'll likely pay slightly higher monthly insurance rates. Why? Because the cost of coverage depends on numerous factors:
The industry your business is in
Where your business is located
The length of time you've been in business
Your claims history is considered
The policy limits and deductibles you choose can raise/lower premiums
The number of employees you hire will dictate workers' comp costs
These are just a few things an insurance agent will need to know when assessing your small business insurance needs.
Get Free Business Insurance Quotes
We understand how difficult it can be to find the best small business insurance for your North Carolina business. Whether you need workers' compensation or general liability insurance, we want to help! Our goal at Tivly is to help you get the right commercial insurance coverage at the right price. We strive to make the entire process fast and simple! Complete the form at the top of the page and someone will reach out to you. Or, give us a call at 877-907-5267.
The entire process was very quick and professional.
Great!
Great experience! I got my 2 million-dollar liability insurance from them for my catering company!

Nicole's Buddy Club Catering Company