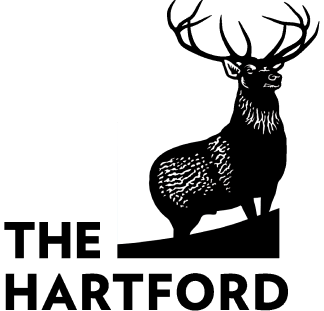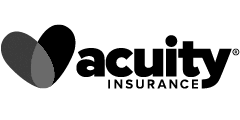 Home to the Twin Cities, beautiful lakes, great universities, Voyageurs National Park, and the Mall of America, to name a few.
Buying insurance for your business is an important decision that will protect you from unforeseen events. In this article, we'll cover what is required for Minnesota businesses and why it's so important. We'll also discuss the different types of commercial insurance coverage that are available to help keep your business safe (including general liability insurance, professional liability coverage, and more).
What Insurance is Required in Minnesota?
Minnesota state law only mandates that businesses with one or more employees—whether part-time or full-time—carry workers' compensation insurance. Likewise, the Minnesota Department of Commerce mandates that any business that uses vehicles for a commercial purpose must get commercial auto insurance. What do they cover?
Workers Compensation Insurance
Workers' Compensation insurance is designed to protect your employees. If an employee is injured in the course and scope of employment or suffers a work-related illness, workers' compensation insurance provides coverage for the employee's medical expenses. It may also provide lost wages for employees who can't work because of their injury.
Commercial Auto Insurance
Commercial auto coverage is required in Minnesota and is necessary to ensure your company has the protection it needs when an employee of yours causes damage or injury while driving on behalf of the business.
Commercial auto coverage includes bodily injury liability coverage, which covers any bodily harm that you might cause to another person with up to $300,000 per accident (on average).
Types of Minnesota Business Insurance Offered
What other types of insurance do we recommend that businesses in Minnesota get?
Commercial General Liability Insurance
General liability insurance protects customers or clients that are on your property if they're injured because of your actions. General liability also includes coverage for third-party property damage and personal and advertising injury. This type of insurance would cover any court fees, damages, and some medical expenses for the plaintiff.
How much general liability coverage should you carry? The amount of coverage you need is dependent on the type and size of your business. However, it's recommended that you get at least $500,000 in coverage. Commercial liability insurance is one of the most commonly recommended policies because it provides so much coverage for your business.
Commercial Property Insurance
If you own or lease a building, office space, warehouse, etc. you need commercial property insurance. This insurance coverage typically covers the building itself, the contents of the building (business assets, inventory, etc.), and other structures on your property.
This is an important type of commercial business insurance that protects your building from loss due to a covered peril like damage or destruction by fire, storm, vandalism, etc.
Whether you need to insure just a single garage in which you do work on automobiles or an entire industrial plant, it's important to have adequate commercial property insurance.
Business Owners' Policy
A business owner's policy (BOP) is a great way for a small business to save money on coverage that they need. It typically includes a general liability insurance policy, business property insurance, and business interruption insurance. It can also include a number of other things such as equipment breakdown insurance or cyber liability protection.
What is business interruption insurance? Business interruption insurance can help cover expenses that a company incurs when a disaster or other covered event prevents the business from operating. It may include lost income, extra costs of obtaining goods and services, additional payroll expense for temporary workers to keep the operation going, as well as other items.
While it may not be the best option for larger businesses with many employees, this type of policy is perfect for small to medium-sized companies that don't need all the bells and whistles.
Cyber Liability Insurance
If your business operates online or stores customer information for any reason, you need to have cyber liability insurance. It helps protect your company from the risk of financial loss due to data breaches, unauthorized access or third-party hacking incidents that result in stolen customer information like names, addresses and credit card numbers.
If you have cyber liability insurance, most insurance companies will pay for credit monitoring, credit card replacement or other similar services for customers, as well as legal and forensic expenses.
Professional Liability Insurance
Professional liability insurance—also referred to as errors and omissions insurance or malpractice insurance—is recommended for anyone who provides professional services or gives professional advice in the scope of their duties that could result in bodily injury or property damage. It protects you and your business if your advice leads to a lawsuit.
Most policies have limits in the millions of dollars, and your insurance company can also include legal costs if you are sued and found liable for damages caused by negligence or malpractice.
Additional Minnesota Business Insurance Links
A Minnesota small business might also want to consider these additional insurance options.
Professions Commonly Insured in Minnesota
Some professions that are commonly insured in Minnesota include:
How Much Does Business Insurance Cost in Minnesota?
Small business insurance doesn't have to break the bank. Average liability insurance costs for a small business in Minnesota are $400-$500 a year (or starting as low as $29 a month). Some factors that impact the cost of coverage includes:
The type of business that's being insured.
How much liability insurance is desired or required by the state in which you live (although Minnesota doesn't require any).
The age and size of your property.
How much your business specializes in, and if it is considered a high-risk industry.
What the local rates are for car insurance (commercial auto insurance).
The level of coverage you want on any policies that offer property or liability protection.
The insurance company you choose to obtain coverage through.
The gross sales and annual revenue of the business.
We recommend working with an independent agent who can help you find the right insurance company that fits your business needs.
Get a Quote for Business Insurance in the Land of 10,000 Lakes
We understand that finding the best commercial insurance for your Minnesota business can be difficult and time-consuming. Whether you are a house cleaner in Minneapolis, a contractor in St. Paul, or a heating and air conditioning specialist in Bloomington, we can help you find the perfect coverage for your specific needs.
Let us help you find protection for your business and keep your mind at ease. Our mission at Tivly is to help medium and small businesses manage risk by finding business insurance quotes at a reasonable price. To get a competitive insurance quote it is fast and easy, complete the form at the top of the page or give us a call at 877-907-5267.
Insurance I needed, explained simply.
One call and I had a policy within hours! Very affordable and responsive A+!
Amazing! Fast with awesome customer service! Thank you!