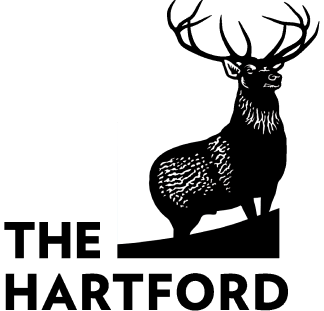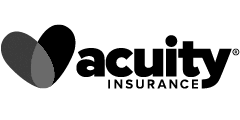 The most essential commercial insurance you can get in Texas—whether you're a general contractor, a mechanic, or any business owner—is general liability insurance. Your business faces liabilities every day, including claims that you or your employees have caused damage or injury. These claims may be based on fact, or they may be fraudulent, but either way, such claims could ruin your business. So how can general liability insurance help? What does general liability insurance cover?
Commercial General Liability Insurance
A general liability insurance policy (also referred to as business liability insurance) is a type of small business insurance that protects a business owner against liability claims for property damage, third party bodily injury, and personal and advertising injury (which includes such things as false advertising, libel, and slander). For example, if a customer slips and falls, your business liability insurance can pay for their medical expenses.
In the state of Texas, four kinds of insurers are allowed to offer commercial general liability insurance. We will look at two of them here.
Licensed Insurers
General liability insurance coverage offered by licensed insurers must have as part of the policy these provisions, which have been mandated by the legislature:
Coverage may not be canceled by the insurer after 60 days from the effective date of the policy except for the following reasons:
Fraud in obtaining coverage;
Failure to pay premiums when due;
An increase in hazard within your control that would produce a rate increase;
Loss of the insurer's reinsurance covering all or part of the risk covered by your policy; or
At any time if the insurer is placed in supervision, conservatorship, or receivership and the cancellation or nonrenewal is approved or directed by the supervisor, conservator, or receiver.
Furthermore, the insurer is required to give at least 60 days written notice of its non-renewal and specify the reason it will not renew.
Surplus Lines Insurers
Insurance that isn't available through licensed insurers can be placed with surplus lines insurers. In order to write surplus lines coverage in Texas, the insurer has to meet requirements set by the Texas Department of Insurance, and before they sell a policy, the agent has to make a sincere effort to find a licensed insurer who can issue the policy.
What Insurance is Required in Texas?
Texas is one of the only states that doesn't legally require any type of business insurance or liability coverage, including workers' compensation insurance—with one caveat. If your business holds a government contract, you must provide workers' comp for each employee. That being said, the right kind of business insurance can save your business. You should consider some of the following recommendations and speak with an experienced agent to determine what your business needs.
Types of Texas Business Insurance Offered
What types of business insurance coverages do we recommend that small business owners in Texas get?
Workers' Compensation Insurance
Workers' compensation insurance protects your employees if they suffer a work-related injury. It will cover any medical expenses and lost wages due to the injury or illness. While not required in the state of Texas, it is highly recommended as it will help keep your employees happy and healthy.
Commercial Auto Insurance
Commercial auto insurance policies protect against losses that may be caused by accidents. These policies might cover a business's cars, trucks, vans, and other vehicles used to transport goods or people for work.
Typically, a commercial auto insurance policy is broken into two types: basic liability coverage and physical damage coverage. Basic liability coverage will protect your company from any legal costs from the injuries or property damage you cause to others. Physical damage coverage will protect the vehicle if it is damaged in an accident.
If you are in an accident and your personal auto policy finds out that the claim occurred while you working, it may not be covered.
Business Property Insurance
Commercial property insurance is a type of insurance that covers your building and its contents (such as computers, furniture, and inventory). Commercial Property Insurance for business owners includes coverage for damage from fire, storms, vandalism, and theft. It also covers costs associated with business interruption or loss of income if the building is unable to be used for its intended purpose due to damage.
Business Owners' Policy
A business owners' policy (BOP) is a bundle of different insurance coverages offered by insurance companies that usually includes property insurance, general liability insurance, and business interruption insurance. It is often offered to small businesses at a discounted rate compared to purchasing each policy separately.
Business interruption insurance covers the loss of income if your business is temporarily closed due to an event covered by the policy. It covers operating expenses such as payroll, taxes, debt repayment, and sometimes the cost of a temporary location to operate your business.
Cyber Liability Insurance
Cyber liability insurance is one of the most important types of insurance that a business needs, especially if you handle sensitive customer information. Cyber liability covers damages from something like hacking or data breach.
The policy will also protect the company for losses arising out of lawsuits filed as a result of customer complaints. Your insurance company can also help pay for credit monitoring, which can help you monitor if your customers' information is being used in an unauthorized manner.
Professional Liability Insurance
Professional liability insurance—also referred to as errors and omissions insurance—can help protect your business from claims of negligence. A professional liability policy is recommended for anyone who offers professional services or could be sued for malpractice. For example, if you're a dentist and your patient has an infection after surgery because you didn't sterilize your equipment properly before performing the operation, professional liability coverage would cover defense costs and legal settlements.
Additional Texas Business Insurance Links
A Texas small business might want to consider these additional insurance options.
Professions Commonly Insured in Texas
Some professions that are commonly insured in Texas include:
How Much Does Business Insurance Cost in Texas?
How much does general liability insurance cost? General liability can be as low as $188 per year, while some professional policies might run more than $650 annually. Some factors that impact the cost of coverage includes:
The industry that your business is in.
How much general liability insurance is required (although Texas doesn't require any).
The size, age, and construction of your property.
The deductible and policy limits you choose.
The insurance company you choose to obtain coverage through.
The gross sales and annual revenue of the business.
We recommend working with an independent agent who can help you find the right insurance company that fits your business needs.
Get a Quote for Business Insurance
We understand how difficult it can be to find the best commercial insurance deep in the heart of Texas. Whether you are a cleaner in Austin, a roofer in Dallas, or a heating and air conditioning contractor in Houston, we can help you find the perfect coverage for your business.
Our mission at Tivly is to help small businesses manage risk by finding business insurance quotes at a reasonable price. To get a competitive and free quote, complete the form at the top of the page. One of our specialists will contact you soon.
For more information specific to Texas general liability insurance, you can go to the Texas Department of Insurance website.
Very efficient and courteous service.
This insurance purchase for my business was the most seamless phone encounter I have ever had in any phone purchase process bar none. Information was requested once and moved smoothly from one person to the next as we moved thru the purchase. Each person I dealt with was friendly, professional, and focused on determining my needs and the best way to match me up with the solution. Absolutely stellar!!!
We had a great experience. Michael, was super helpful, answered all our questions and did a great job finding us an insurance company. He also made an effort to get everything done as fast as possible. We are very thankful for the excellent service.