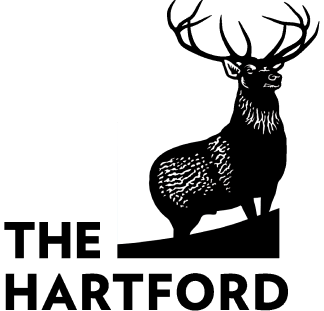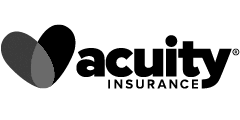 If you're an Indiana small business owner, you need to make sure you're protecting your business with the right insurance. In this post, we'll share what the state of Indiana requires for business insurance. We'll also cover business insurance policies you should consider to add a layer of protection to your business.
What Insurance is Required in Indiana?
Indiana requires that all businesses with one or more part-time or full-time employees carry workers' compensation insurance. However, we recommend that all businesses get property and liability coverage. Some businesses also provide their employees with health insurance and disability insurance.
Workers' Compensation Insurance
Indiana doesn't have strenuous business insurance requirements. Indiana state law only requires that all businesses with one or more employees carry workers' compensation insurance. The only exemption is Railroad workers protected by the Federal Employees Liability Act, those in real estate, and independent contractors. Workers' compensation insurance will cover your employees' if they are injured or become ill at work. The insurance company will pay for their medical bills and lost wages until they're able to return to work. Indiana businesses must also pay for disability insurance for all of their employees.
Indiana Commercial Auto Insurance
Commercial auto insurance is required if you use company vehicles in day-to-day business operations. A commercial auto policy includes bodily injury liability coverage, property liability coverage, and general damages for expenses incurred during accidents. Some personal auto policies will exclude coverage for business use, so be sure to check with your auto insurance.
Types of Business Insurance in Indiana
There are a few other types of insurance that we recommend for small businesses in Indiana.
Indiana General Liability Coverage
General liability insurance (often referred to as business liability insurance or casualty insurance) isn't required by the state of Indiana. However, we do highly recommend it for all business owners. Why? The coverage is comprehensive and affordable! Commercial liability coverage usually pays for:
Third-party bodily injury: If someone is injured on your property, this portion of your policy covers their medical expenses.
Third-party property damage: If someone's property is damaged while on your premises, your insurance carrier will pay to replace the damaged item or repair it.
Personal and advertising injury: This part of your policy protects small business owners if they're accused of libel, slander, or copyright infringement. If you're sued, your insurance company will provide you with a lawyer and cover legal costs and settlements.
Example #1: General liability insurance will cover medical costs if a customer falls and suffers a concussion in your store (due to your negligence).
Example #2: A customer's phone is damaged when it falls off your counter while you're fixing it. Your insurance company will cover the excess damage you have to repair.
Example #3: A competitor sues you for the advertising injury, claiming your advertising caused them to lose business. Because you have a general liability insurance policy, your insurance company will cover court costs and settlements.
Indiana Commercial Property Insurance
Commercial property insurance (or business property insurance) is recommended—and often required—for businesses that own, rent, or lease a physical business location. Property insurance will cover any physical damage that happens to your building or office space. Covered perils usually include vandalism, theft, fire, and storms. This policy covers the contents of your building, such as furniture, inventory, equipment, and business personal property.
Most insurance companies exclude damage caused by flooding. So if your business is in a flood zone, you may want to consider a separate insurance policy.
Indiana Business Owners' Policy
A business owners' policy (BOP) is a bundle of coverages that insurance companies offer to small businesses. A BOP is usually cheaper than purchasing each policy separately. A basic BOP will generally include commercial property insurance, general liability insurance, and business interruption insurance.
How does business interruption insurance work? If your business is damaged by a fire and you can't operate, this policy covers operational expenses. That can include covering payroll for employees, paying your lease, paying taxes, and possibly—depending on the insurer—covering some lost profits. It's usually capped at a specific length of time or until your business is up and running again.
Insurance companies may include other insurance options in a business owner's policy. We recommend working with an experienced insurance agent in your industry to get customized coverage for your small business.
Professional Liability Insurance
Professional liability insurance—also commonly referred to as errors and omissions insurance—will protect your business if you're accused of negligence, missed deadlines, or any professional errors you may have made in your work. Professional liability insurance will pay your defense costs and other legal expenses. This coverage is recommended for lawyers, architects, healthcare professionals— anyone that offers professional services.
Cyber Liability Insurance
Cyber liability insurance will protect your business if you're the object of a cyberattack or data breach. Most insurance carriers will cover the cost to notify any impacted customers and pay for credit monitoring.
Employment Practices Liability Insurance
Employment practices liability insurance (EPLI) protects you if you're accused of discrimination, wrongful termination, sexual harassment, and other inappropriate workplace incidents. This policy will provide you with a legal defense and cover any legal costs and settlements.
Additional Business Insurance Links
Indiana small business owners might also want to consider these additional coverage options.
Professions Commonly Insured
Some professions that are commonly insured in Indiana include:
How Much Does Indiana Business Insurance Cost?
We understand that many businesses are trying to save money and cut expenses. The average cost of general liability insurance coverage for a small business in Indiana can start as low as $300 per policy period for between $500,000 and $1 million in coverage. However, other factors impact premium costs:
Whether or not you're in a high-risk industry
Your gross sales and annual revenue
Where your business is located (state, city, etc.)
How long you've been in business
Whether or not you have an extensive claims history
The insurance company that you choose
The deductibles and policy limits you choose
The number of employees you have
These are just a few of the factors an insurance agent will look at when assessing your needs for business insurance.
Get a Free Quote for Indiana Small Business Insurance
We understand that finding the best commercial insurance for your Indiana business can be difficult and time-consuming. Whether you own a roofing business in Indianapolis, a plumbing business in Ft. Wayne, or a cleaning service in Evansville, we can help you find the perfect coverage for your specific needs.
We understand that finding the best commercial insurance for your business can be a hassle. Our goal at Tivly is to help you get the right insurance coverage at an affordable price. The process is fast and easy! Complete the form at the top of the page and someone will reach out to you. Or, give us a call at 877-907-5267.
I recommend the prices! They have great customer service!
5 STAR. Matched our company with the perfect insurance company! Customer Service OUTSTANDING!

Affordable Towing
Matched our company with the perfect insurance company! Customer Service is OUTSTANDING!