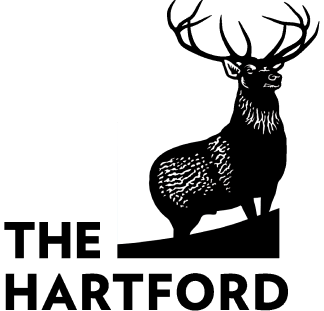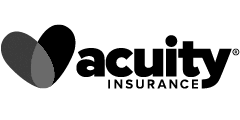 Home to Oklahoma City, Tulsa, Oklahoma University, and where the parking meter was invented. Oklahoma is a delightful place to own a small business. If you're just getting started—or you've been in business for years—do you know what insurance you need? In this article, we talk about the insurance that Oklahoma requires businesses to have. We also cover policies you should consider to protect your business (i.e. Oklahoma general liability insurance).
What Insurance is Required in Oklahoma?
Workers' compensation insurance is the only legally required insurance in Oklahoma.
Workers' Compensation Insurance
The Oklahoma insurance department requires that all businesses in Oklahoma carry workers' compensation insurance. This insurance will cover your employees if they get injured while on the job. Benefits will cover medical expenses for employee injury, lost wages, and even funeral expenses.
Workers' compensation is required for any Oklahoma business that has 1 or more employees (unless it is a family business with fewer than 5 employees and everyone is family members).
Types of Oklahoma Business Insurance Offered
What other types of insurance do we recommend that businesses in Oklahoma get?
Oklahoma General Liability Insurance Coverage
General liability insurance isn't required in Oklahoma, but we recommend general liability insurance to every small business owner because of how comprehensive the coverage can be in comparison to the cost. What does general liability insurance cover? Commercial general liability insurance usually includes:
Third-party bodily injury: Pay for injuries from an accident or other event.
Third-party property damage: Reimburse you if your business property is damaged because of someone else's negligence.
Advertising injury + personal injury: This will protect you from financial liability advertising injury claims such as libel, slander, copyright infringement, invasion of property or privacy, wrongful eviction and false arrest.
General liability insurance will provide coverage if a customer or other person sues your business because they were injured on your property, their property was damaged, or they feel their business was harmed or suffered financial loss because of your advertising.
If you have business liability insurance, your insurance company will provide you a legal defense when necessary. It also includes coverage for legal costs and settlements.
Business Property Insurance
In Oklahoma, commercial property insurance is recommended for any business that owns, rents, or leases a physical location. Commercial properties covers several things including: warehouses, restaurants, retail stores, offices, and more. A standard policy usually covers:
Physical damage to your building caused by vandalism, theft, fire, windstorm or other forces of nature (e.g. a tornado).
It covers the contents of the building such as furniture, inventory and equipment, like your store's computers.
Insurance companies commonly exclude damage from war, nuclear hazard risks (e.g., radiation), earthquake-related perils, and flooding. If your business is in a flood zone, consider purchasing a separate insurance policy.
Business Owners' Policy
A business owners' policy (BOP) is usually offered to small businesses. It's a great way to get a bundle of insurance you need with a discount on the price. A BOP typically includes general liability insurance, commercial property insurance, and business interruption insurance.
Business interruption insurance covers your lost income when your business can't open because of a covered loss. It also covers operational expenses, which may include the cost of keeping up your building, paying salaries for employees who are temporarily laid off, and any other expenses incurred as a result of lost business opportunities.
Insurance carriers may be able to include insurance options that cover specific risks that are unique to your industry.
Commercial Auto Insurance
Commercial auto insurance is required if you use personal or company vehicles to deliver goods or services.
You need commercial auto insurance if you use your vehicle for the following:
Deliveries, sales calls and other business purposes
Transporting materials from one location to another in connection with a construction project
Taking tools back and forth between job sites on workdays.
Typically, commercial auto insurance includes the following:
Bodily injury liability coverage to protect your business from a lawsuit if an employee or customer is injured while on company premises
Property damage liability coverage, which protects your vehicle and other property in case of an accident with another person's car or business
General damages for expenses incurred during accidents
You should consider at least $25,000 bodily injury claims coverage per person, $25,000 property damage liability per accident, and $50,000 bodily injury liability per accident.
Cyber Liability Insurance
Cyber liability insurance, also known as data breach insurance, covers financial losses from a cyber attack. The insurance company will usually cover expenses related to data protection and restoration, administrative costs of responding to a cyber attack, legal fees incurred from lawsuits or government investigations after the event.
Professional Liability Insurance
Professional liability insurance—also referred to as errors and omissions insurance—covers the cost of defending a member of your business, such as an agent or broker. This includes things like legal claims, expenses, and court costs to defend against lawsuits brought by third parties related to their work with your company. It is usually recommended for businesses that provide professional services, such as lawyers and architects.
Additional Business Insurance Links
A small business in Oklahoma might also want to consider these additional insurance options.
Professions Commonly Insured
Some professions that are commonly insured in Oklahoma include:
How Much Does General Liability Insurance Cost in Oklahoma?
Small business insurance doesn't have to break the bank. The average general liability insurance coverage costs for a small business in Oklahoma can be as low as $125 per year but the average is between $300 and $5,000. Some factors that impact premium costs include:
The type of business that's being insured
The location of the business
Years in operation or years since last insurance policy renewal
Previous claims made to an insurer
Insurance company chosen
Deductibles and policy limits chosen
The gross sales and annual revenue of the business.
The number of employees you hire
These are just some of the factors an insurance agent may look at when assessing your business's needs for business insurance. A good recommendation for general liability coverage is a policy that covers between $500,000 and $1 million.
Get a Free Quote for OK Business Insurance in the Sooner State
We understand how difficult it can be to find the best general liability insurance for your Oklahoma business. Whether you are a general contractor in Oklahoma City, a florist in Edmond, or a plumber in Purcell, we can help find the perfect coverage for you.
Our goal at Tivly is to get you an affordable commercial insurance quote. The process is fast and easy! Complete the form at the top of the page and someone will reach out to you. Or, give us a call at 877-907-5267.
Great!
I recommend the prices! They have great customer service!
Very easy and straight to the point. I got my insurance in a quick and timely manner.