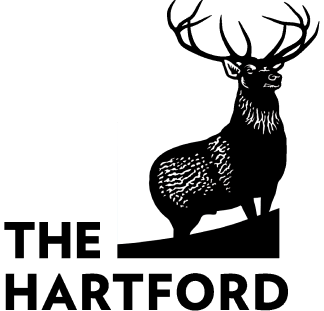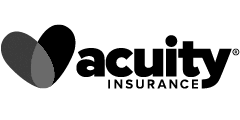 Colorado is home to Colorado City, Tulsa, Colorado University—is where the parking meter was invented—and is home to over 650,000 small businesses. Colorado is the perfect place to launch a small business. As a small business owner, do you know what type of business insurance you need? In this article, we talk about the insurance that Colorado requires small businesses to have. We also cover policies most business owners should consider to protect your business (i.e. Colorado general liability insurance).
What Insurance is Required in Colorado?
Workers' compensation insurance is the only legally required insurance in Colorado. However, anyone that uses vehicles for their job must have commercial auto insurance. Lastly, some professions in Colorado are required to carry professional liability insurance (health care professionals). The Colorado Department of Insurance recommends general liability business insurance, though they don't require it.
Workers' Compensation Insurance
Colorado state law requires that all businesses in Colorado carry workers' compensation insurance. Workers' comp will cover your employees' medical bills and lost wages if they get injured while on the job.
Workers' compensation is required insurance coverage for any Colorado business that has one or more employees. Colorado-based businesses must also pay unemployment insurance tax that's based on their employee's wages and hours worked.
Some small businesses may be able to obtain permission to self-insure through the Colorado Division of workers' compensation. There are some stringent requirements. You may also be exempt if you are self-employed but you'll want to consider health insurance and disability insurance.
Commercial Auto Insurance
Commercial auto insurance is required if you use personal or company vehicles in your line of work, whether it's driving to insurance claims or delivering goods. The average commercial auto insurance includes bodily injury liability coverage, property damage liability coverage, and general damages for expenses incurred during accidents.
Adequate coverage should include $25,000 bodily injury claims coverage per person, $25,000 property damage liability per accident and $50,000 bodily injury liability per accident. The cost to purchase coverage depends on how many vehicles your business owns.
Professional Liability Insurance
Professional liability insurance—also referred to as errors and omissions insurance—protects small business owners if they're accused of missed deadlines, professional negligence, or professional errors. The insurance will cover defense costs and associated expenses (like court costs). It is usually recommended for businesses that provide professional services, such as lawyers and architects. In Colorado, health professionals, such as doctors, are often required to carry professional liability coverage, more commonly referred to as malpractice insurance.
Types of Colorado Business Insurance Offered
There are a few other types of business insurance we recommend for small business owners in Colorado.
Colorado General Liability Insurance Coverage
General liability insurance (commonly referred to as business liability insurance or casualty insurance) isn't required by the state of Colorado but is highly recommended as part of your small business insurance package. A general liability insurance policy is great coverage for small business owners because of how comprehensive the coverage is compared to the cost. General liability insurance in Colorado usually includes:
Third-party bodily injury: This portion of your general liability insurance covers medical expenses if someone is injured.

Third-party property damage: If someone's property is damaged while on your premises, your insurance company will pay to repair or replace the item(s).

Advertising injury + personal injury: This will protect your small business if you're accused of libel, slander, or copyright infringement.
Example #1: A customer steps on shards of pottery in your garden department, piercing their foot. General liability insurance will pay for their medical costs.
Example #2: A stray cart slams into someone's car and breaks off their mirror. Your insurance company can pay to repair the damage to their car.
Example #3: A competitor claims that your billboard is mocking them and causing them to lose business. They sue you for slander. Because you have general liability insurance, your insurance company will help pay for your legal defense, legal costs, and settlements.
Business Property Insurance
Commercial property insurance (or business property insurance) is recommended for any business owners that lease or own a physical location, such as an office building. Commercial property insurance can cover several types of buildings, including warehouses, offices, auto garages, and more.
Property insurance usually covers physical damage to your building that's caused by vandalism, theft, fire, and storms. It covers the contents of your building, which can include furniture, inventory, and equipment (like computers and other electronics), as well as personal property.
Most insurance companies exclude damage caused by acts of war, nuclear hazards or dumping, earthquakes, and flooding. If your business is in a flood zone, you may want to consider a separate insurance policy. Colorado businesses may also want to consider coverage for earthquakes. Though major earthquakes are rarely reported in Colorado, small ones frequently happen.
Business Owners' Policy
A business owners' policy (BOP) is a bundle of common insurance coverages that are usually offered to small businesses at a discounted rate. A business owners policy generally includes general liability insurance, commercial property insurance, and business interruption insurance. It can be a great way to lower insurance costs while still getting comprehensive business insurance.
Business Interruption Insurance
Business interruption insurance comes in handy if your business can't operate because of a covered loss (like a fire). It covers operational expenses and helps you keep cash flow going, such as paying your lease, covering payroll for employees, paying taxes, and even covering some lost profits. This policy helps your business survive if the unthinkable happens.
Insurance companies may include other insurance options in a business owner's policy that cover specific risks that are unique to your industry. You can work with a licensed agent to get customized small business insurance.
Cyber Liability Insurance
Cyber liability insurance—also referred to as cyber linsurance or data breach insurance, covers you from liability in the event of a cyberattack or data breach. A cyber liability policy will usually cover credit monitoring for impacted customers, data protection or restoration, and legal fees incurred from lawsuits or government investigations.
Employment Practices Liability Insurance
Employment practices liability insurance (EPLI) protects employers if they're accused of discrimination, wrongful termination, and sexual harassment among other things. This policy will provide you with a legal defense and cover any necessary court costs and settlements.
Additional Business Insurance Links
A small business in Colorado might also want to consider these additional insurance options.
Professions Commonly Insured
Some professions that get insurance in Colorado include:
How Much Does Business Liability Insurance in Colorado Cost?
We understand that many businesses are trying to save money and cut expenses, luckily, the average cost of general liability insurance coverage for a small business in Colorado can be around $68 per month. It averages around $300 to $5,000 annually for between $500,000 and $1 million in coverage. But numerous factors impact premium costs. Those factors can include:
The industry that your business is in
Where your business is located
How long you've been in business
Whether or not you have a history of claims
The insurance company that you choose
The deductibles and policy limits chosen
The number of employees you have on staff
These are just a few of the factors insurance agents will look at when assessing the cost of business insurance in Colorado.
Get a Free Quote for Small Business Insurance Coverage
We understand that finding the best Colorado business insurance can be difficult and time-consuming. Whether you are a welder in Denver, a fencing contractor in Colorado Springs, or a landscaper in Aurora, we can help you get business insurance quotes for your specific needs—at an affordable price.
Our goal at Tivly is to make the entire process fast and easy. Complete the form at the top of the page and someone will reach out to you. Or, you can give us a call at 877-907-5267.
The entire process was very quick and professional.
One call and I had a policy within hours! Very affordable and responsive A+!
Amazing! Fast with awesome customer service! Thank you!