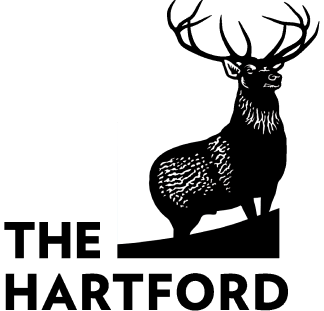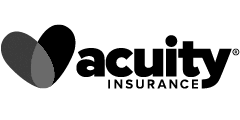 Nevada is home to 229,000 small businesses and one of the most tax-friendly states. It's no surprise that Nevada has one of the fastest-growing populations. But if you're a small business owner in the Silver State, you still need to make sure you're protecting your business with the right insurance. So in this article, we'll talk about what the state of Nevada requires for insurance. We'll also talk about other business insurance policies you should consider to add another layer of protection to your business.
What Insurance is Required in Nevada?
The Nevada Department of Insurance requires that all businesses carry workers' compensation insurance. The only exception is the agricultural industry, and only if the business is paying less than $20,000 a year to its employees. Likewise, it's highly advised that anyone who uses vehicles for their job (transporting patients, delivering goods, etc.) must have commercial auto insurance.
Workers' Compensation Insurance
Nevada law only requires that all businesses with one or more employees carry workers' compensation insurance. Workers' compensation coverage is a layer of protection for both you and your employees. If an employee suffers a work-related injury or becomes ill from an exposure at work, workers' compensation insurance will cover their medical bills and a portion of their lost wages until they're able to return to work. Most employees who agree to be covered under a workers' comp plan also waive their right to sue you for the injury (in most but most all circumstances).
Types of Business Insurance in Nevada
There are a few other coverage options that we recommend for small businesses in Nevada.
General Liability Insurance Coverage
General liability insurance (commonly referred to as business liability insurance, commercial liability insurance, or casualty insurance) isn't required by the state of Nevada. However, we highly recommend it for all business owners. Why? Commercial general liability insurance is affordable, comprehensive coverage. Business liability insurance usually covers:
Third-party property damage: If someone's personal property is damaged while visiting your business, your insurance company should pay to repair or replace the damaged item.
Third-party bodily injury: This portion of your general liability policy covers medical bills if someone gets injured on your property (either in your business or on the premises).
Personal and advertising injury: If you are accused of slander, copyright infringement, or libel, this portion of your policy steps in. Your insurance company will provide you with a lawyer and cover legal costs if you're sued.
So what does liability coverage look like in action?
Example #1: Let's say your customer drops a jar of pickles in your grocery store and cuts themself. Your general liability insurance will help pay for medical treatment for the injured customer.
Example #2: One of your new employees is trying to work a cart machine and accidentally rams into a customer's car, damaging the rear bumper. Your general liability coverage will pay to repair the damaged bumper.
Example #3: One of your managers imbibes in too much alcohol at a local business function and starts roasting some of your competitors. One of them overhears and sues your business for slander. Luckily general liability coverage protects you in instances like this and will help you with the cost of the lawsuit.
Commercial Property Insurance
Commercial property insurance (or business property insurance) is recommended for all business owners that rent, lease, or owns a physical business. Property insurance is designed to cover any physical damage your building may suffer. What is covered? Damage by vandalism, theft, fire, and storms are usually included. This policy will typically cover your inventory, equipment, furniture, as well as business and personal property.
Most—if not all—insurance carriers exclude any damage caused by flooding, even caused by storms. If your business is in a flood zone, you may want to consider a separate flood insurance policy.
Nevada Business Owners' Policy
A business owners' policy (BOP) is a bundle of insurance coverages that are usually offered to small businesses at a more affordable premium than purchasing each insurance separately. For example, a standard business owners' policy usually includes commercial property insurance, general liability insurance, and business interruption insurance for a fraction of their prices.
Insurance companies may include other options in a business owner's policy that covers risks unique to your industry. Buying a BOP can allow you to purchase coverage that's customized just for your business.
Business Interruption Insurance
Did you know that business interruption insurance is often required by lenders or property management companies? Here's why: If your business is damaged by recent storms and you can't operate, this policy helps protect you from financial losses (that your lender may otherwise have to eat if you can't pay your bills).
Business income insurance can cover payroll, pay your lease, pay your taxes, and sometimes covers a portion of your business's lost profits. However, this type of policy is usually capped at a specific length of time (so your focus is getting your business up and running).
Home-Based Business Insurance
If you run a business from your home, your homeowner's insurance may not cover your business equipment and inventory (or it will only cover a small portion). Do you have clients or customers coming to your home office? If so, any accidents or injuries that occur in your home may not be covered and you could be held financially responsible for their injury. That's why we recommend checking with your agent to see what your coverage is. If coverage isn't sufficient, speak with them about getting home-based business insurance.
Professional Liability Insurance
Professional liability insurance—also referred to as errors and omissions insurance—protects your business if you're accused of professional negligence, missing deadlines, professional errors, incomplete work, and libel or slander (similar to general liability insurance).
Professional liability insurance will also help pay your legal costs including covering claims and any other legal expenses that may arise. It's usually recommended for professional service providers such as lawyers, architects, and healthcare professionals.
Commercial Auto Insurance
You're required to get commercial auto insurance if you lease or own company vehicles that are used for business purposes. A commercial auto policy includes third-party bodily injury & property damage, personal injury protection, comprehensive coverage, and collision coverage. Some businesses even opt to add uninsured and underinsured motorist coverage.
Drivers in the Silver state must carry—at a minimum—$50,000 in auto insurance coverage to pay for claims if someone is injured or killed in an accident you're involved in. The policy you choose must also include $20,000 in coverage for property damage.
Cyber Liability Insurance
Cyber liability insurance (also referred to as data breach insurance) protects your business if you're caught in the middle of a cyberattack or data breach. If customer data and other information are compromised, a cyber liability policy will pay to notify impacted customers and cover the cost of credit monitoring for them.
Nevada Small Businesses Commonly Insured
Some professions that are commonly insured in Nevada include:
How Much Does Nevada Business Insurance Cost?
Business insurance in Nevada doesn't have to break the bank! The starting cost of general liability insurance coverage for a Nevada small business starts around $29 a month for between $500,000 and $1 million in coverage. But there are factors that will raise the cost, including but not limited to:
The industry your business is in (Law? Healthcare? Construction?)
Where your business is located (city/county/neighborhood)
How long you've been in business
Your claims history (number and amount of claims)
The insurance company that you choose
The insurance, deductibles, and policy limits you choose
The number of employees you hire
These are just a few things an insurance agent will look at when assessing a small business owners' needs for business insurance.
Get a Free Quote for Nevada Small Business Insurance
We know how difficult it can be to find the best commercial insurance for your Nevada business. We understand how difficult it can be to find the best commercial insurance for your Nevada business. Whether you do construction in Las Vegas, landscaping in Carson City, or swimming pool services in Henderson, we can help you find the best coverage.
Our goal at Tivly is to help you get the right insurance coverage at an affordable price. The process is fast and easy! Complete the form at the top of the page and someone will reach out to you with expert advice. Or, give us a call at 877-907-5267.
A small business in Nevada might also want to consider these additional insurance options.
Fast response, ideal solution. Everyone I dealt with was courteous and professional and more than qualified to help me find the right insurance coverage for my company. I would absolutely recommend them to anyone needing commercial insurance.

Aeos Solar, LLC
Very helpful and their customer service is top notch! Very pleased with their service.

Hands of Hope Adult Homecare, LLC
5 STAR. Matched our company with the perfect insurance company! Customer Service OUTSTANDING!

Affordable Towing