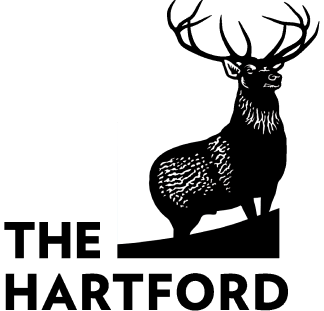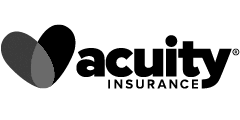 According to the Small Business Administration, the state of California is home to 4 million small businesses that employ 7.1 million California residents. While California doesn't legally require general liability insurance, it's a great way to protect small business owners from disaster. Your business may even have clients that require proof of insurance to work with you. But what does the state of California require? In this article, we'll talk about the required insurance in California and additional business insurance policies you should consider to protect your business.
What Insurance is Required in California?
The California Department of Insurance requires that every business with one or more employees carry workers' compensation insurance. Aside from workers' compensation, California doesn't have any other business insurance requirements.
Workers' Compensation Insurance
How does workers' compensation work? If an employee gets injured at work or becomes ill from an exposure at work, workers' compensation will cover their medical bills and lost wages until they're able to return to work. Obtaining this insurance is a means of your business avoiding lawsuits if an incident does happen. Your employees feel provided for and protected. We recommend checking with your local department of insurance to verify all of the legal requirements.
Types of Small Business Insurance in California
There are a few other types of business insurance coverages that we recommend for small businesses in California. First up? General liability insurance.
California General Liability Coverage
General liability insurance (also referred to as business liability insurance) isn't legally required in California but we recommend it for all business owners. Why? Because commercial general liability insurance is both comprehensive and affordable. General liability insurance usually covers:
Third-party bodily injury: This part of your general liability insurance policy covers the medical payments if someone is injured on your property (and you are found legally responsible for the accident).
Third-party property damage: If someone's property is damaged while on your premises—and not done intentionally by the customer—your general liability carrier will pay to either repair or outright replace the damaged item(s).
Personal and advertising injury: Your business liability insurance will protect you by providing you a legal defense if you're accused of copyright infringement, slander, or libel. This is also something that can be covered under professional liability insurance. Your insurance company will also cover court costs and other expenses if you're sued.
If you don't already have general liability coverage, chat with an agent to see how affordable general liability insurance could be for your business!
California Commercial Property Insurance
Another commercial insurance we highly recommend for most (if not all) small business owners is commercial property insurance (or business property insurance). Why is it highly recommended? Some leaseholders or lenders require this coverage for any business that rents, leases, or owns a physical location.
What does it do for you? Property insurance coverage protects your building and its contents from "covered perils." That just means it covers damage from things like vandalism, theft, fire, and storms. It also protects the contents of your building, which usually includes your furniture, inventory, equipment, and personal property.
However, you'll want to note that many insurance companies will exclude coverage for any damage caused by flooding. If your business is in a flood zone or near a body of water, you'll want to consider a separate insurance policy. If you suffer damage from a flood, you don't want to be stuck paying for the repairs out of your own pocket.
Home-Based Business Insurance
Did you know that if you operate a home-based business, your homeowner's insurance or renter's insurance may not cover much—if any—of your business equipment and inventory? If you're one of the lucky ones with coverage, most homeowner's policies cap coverage at a certain dollar amount. That might not be enough to cover your inventory.
We recommend checking with your insurance agent to see what your coverage is. If it isn't enough to protect your inventory and equipment, speak with your insurance company about getting home-based business insurance. It will be more comprehensive and you can choose policy limits that will cover the replacement of your damaged items.
California Business Owners' Policy
Another commercial insurance policy that we recommend for small business owners is a business owners' policy (BOP). A BOP is a bundle of different insurance options that is usually only offered to small businesses. The best part? A BOP is usually cheaper than purchasing each insurance separately. Most business owner's policies will include property insurance, general liability insurance, and business interruption insurance.
Insurance companies may choose to include other options in a BOP that covers risks that are unique to your industry. That's why it's always best to work with experienced insurance agents in your industry. They'll help you get the customized coverage your small business actually needs. If you want to find out if your business qualifies, chat with one of our specialists today!
Business Interruption Insurance
So you likely noticed that business interruption insurance is included in a business owners' policy, but how does it work? Let's say your business property is struck by lightning and starts on fire, and you have to close your doors until you can get the damage repaired. This policy helps protect you from financial loss while you're unable to operate. This coverage can help cover things like payroll for your employees, paying your lease, and some policies will reimburse a portion of your lost profits.
Commercial Auto Insurance
Commercial auto insurance is required for any business-owned vehicles or personal vehicles that are used for work. Commercial auto insurance can include coverage for third-party bodily injury, property damage, personal injury protection, collision coverage, and uninsured and underinsured motorist coverage.
Drivers in the Golden State include must carry at least $30,000 of bodily injury liability coverage to pay for claims if someone is injured in an accident. The auto policy must also include $5,000 in property damage coverage.
If you have a personal auto policy, we recommend that you check with your agent to find out what your coverage is. Why? An accident that happens while you're working may be excluded from personal auto policies.
Professional Liability Insurance
Professional liability insurance—a term often used interchangeably with errors and omissions insurance or malpractice insurance—will protect businesses if they're accused of things like:
Negligence
Missed deadlines
Professional errors
Incomplete work
Libel or slander (similar to a general liability policy)
Professional liability coverage will pay legal defense costs that may arise. A professional liability policy is usually recommended for anyone that offers professional services.
Cyber Liability Insurance
Cyber liability insurance—also referred to as data breach insurance—protects your business if your network is hacked and customer data is compromised. If any customer information is compromised, whatever insurance company that holds your cyber liability policy will pay to notify impacted customers. They will also cover the cost of credit monitoring when necessary. Some insurance carriers will help cover the cost to repair your reputation,
Employment Practices Liability Insurance
Employment practices liability insurance (EPLI) will protect you if you're accused of discrimination, wrongful termination, sexual harassment, etc. EPLI will provide you with a legal defense if you're sued and cover legal costs and settlements.
How Much Does California Business Insurance Cost?
California business insurance coverages can be affordable! The cost of general liability insurance coverage for a California business can start as low as $33 a month and averages around $650 a month. But the rates you pay for general liability insurance coverage will be influenced by factors like: Why?
The industry your business is in
Where your business is located
The length of time you've been in business
Whether or not you have an extensive claims history
The deductibles and policy limits you choose
The number of employees you hire (and what their roles are)
These are just a few of the things an insurance agent will ask you about when helping you determine what your small business needs for insurance. So come prepared to answer questions!
Get a Free Quote for California Small Business Insurance
We understand that it can be difficult to find commercial insurance for your California business. Whether you do landscaping in Los Angeles, roofing in San Francisco, or pool servicing in San Diego, we can find the best coverage for your specific needs.
Our goal at Tivly is to help you get the right insurance coverage at an affordable price. The process is fast and easy! Complete the form at the top of the page and someone will reach out to you. Or, give us a call at 877-907-5267.
California Small Businesses Commonly Insured
Some professions that are commonly insured in California include:
The service has been great, very efficient, easy to talk to, and they explained everything. I recommend them.
Fast response, ideal solution. Everyone I dealt with was courteous and professional and more than qualified to help me find the right insurance coverage for my company. I would absolutely recommend them to anyone needing commercial insurance.

Aeos Solar, LLC
Amazing! Fast with awesome customer service! Thank you!